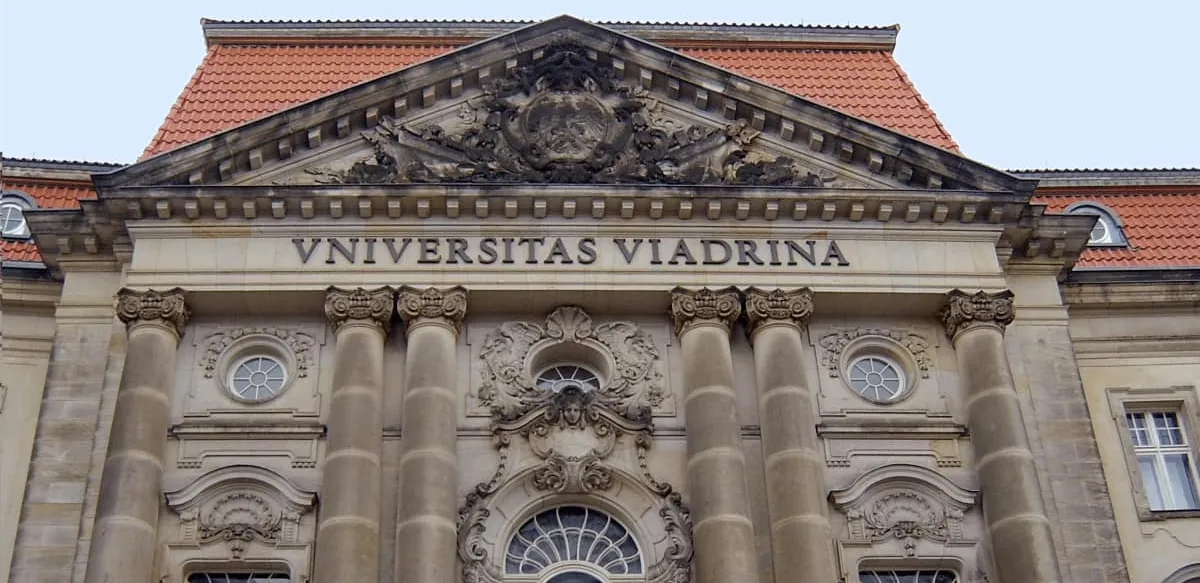 Viadrina European University
Brandenburg, Germany
Public University
Established in 1506
Established in 1506
About
Viadrina European University is a public higher institution in Brandenburg, Germany. It was established in 1506. The university has four faculties; they include law, theology, philosophy, and medicine. Viadrina is a respected institution in Germany. As of 1991, when the school was reorganized and reopened as Viadrina European University, it has just three faculties, namely Economics and Business Studies, Cultural Studies, and Law. Viadrina's graduates have enjoyed good work placements and employment, many of which are working in high public service, administration, church, as top officials.
In all criteria regarding the quality of its studies and the international orientation, Viadrina is ranked first in the current CHE university ranking. It is the only state-run university in the country to be ranked among the top three universities.
---
Cost of Studying at Viadrina European University
Average tuition fee
NA
---
Living expenses
Average living expenses (Bachelors)
€7,200
Average living expenses (Masters)
€7,200
Average on-campus living expenses
€7,200
College
Finder
Know universities that fit you best!
Take us through your profile, study preferences, strengths, and weaknesses and we'd find you universities that are tailor made for you, instantly!
Find Universities
Courses at the Viadrina European University
Select School
Students
---
Yocketer profiles
European Studies
Fall 2020
View Profile
View Profile
European Studies
Fall 2019
View Profile
View Profile
---
International Students
% of international students in the university
27.9
Total International Students in the university
1431
Faculty
University Faculty:Student Ratio
1:70
Contact
---
Email
head-office@euv-frankfurt-o.de
Address
Große Scharrnstraße 59, 15230 Frankfurt (Oder), Germany
---