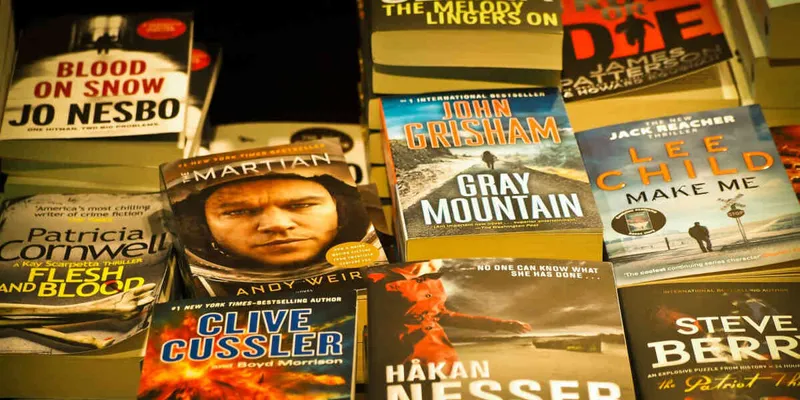 Bachelors in English Abroad
Overview
If you are interested and literature, language and literary theories, BA in English is the right choice to build your career upon. English being the primary language in several countries worldwide, is regarded as the Global Lingua Franca. It is the official language used in telecommunications, books and newspaper publishing, mass entertainment, diplomacy, scientific publishing, journalism, and more. The BA in English students accomplishes the natural learning of the language in an engaging atmosphere alongwith having an indepth knowledge of the English culture and history.
Bachelor degree in English language evolves the creative writing and reading skills of the students. It offers a rewarding and motivating experience and creates endless work and professional development opportunities. So, to help you navigate through the bachelors in English degrees abroad, this guide provides all the necessary information on the best courses, universities, job prospects and much more.

Why Study BA In English Abroad?
English is a versatile subject and the highest utilized language used all across the world. The students can benefit from an English major bachelor degree by learning from primarily English-speaking countries like the United States, Scotland, Ireland, Northern Ireland, England, Canada, the United Kingdom, New Zealand, etc.
Some of the key advantages of learning a bachelor's in English from abroad are:
Expansion of Network:

Studying a bachelor degree English language enhances the existing opportunities and enforces a firm professional network with like-minded and multicultural people. It is crucial to assist in the professional growth of the students.

International Exposure:

International universities offer a global and cultural environment to allow students to understand history, diversity, literature, and language uniqueness.

High-Quality Education:

Pursuing a Bachelor's in English abroad opens up an opportunity to explore the practical approaches, training, and highly efficient education taught by experienced and world-renowned faculty members and professors. It is one of the major factors attracting international students to study abroad. The students are introduced to varied writing practices like English dialects, slang vocabulary, and literary festivals.

Global Career Opportunities:

The students who study abroad have a higher probability of pursuing higher education or finding appropriate employment opportunities globally. International universities imply theoretical and practical knowledge to gain professional skills worldwide.
Read: Benefits of Studying Abroad
Studying study abroad after BA English ensures that the students develop proficiency in literature, language, critiquing prose and verse, and deeper understanding of the daily words, and the discovery of new words surrounding everyday life.
Course Structure
Bachelor degree in English language requires students to commit to dedicated longer periods of reading, research, analysis and studying literary sources throughout history. Here is the course structure of the program to guide students in understanding the curriculum of BA English:
Duration: The Bachelor in English duration is three to four years. The duration of the course may differ among the countries and the chosen specialization. The students can also shorten the course timeline by taking courses over the summer through accelerated programs.
Course Subjects
Bachelor's in English abroad allows the following subjects in the curriculum. Following are the BA English subjects list-
Contemporary Fiction

Research & Criticism

Creative Writing

Drama

English Poetry

International Fiction

English as a Second Language

History of English Literature

Women's Writings

Language and Linguistics

Literary Theory and Criticism

Readings in Gender and Sexuality

Literature, Language, and Media
Top Specializations
Bachelor's in English students can specialise in various fields to enhance their existing availability of favourable chances. The list of popular specialisations under the BA in English course:
Cognitive Linguistics and Translation Studies

Creative Writing

Media and Digital Studies

Contemporary Literature

Mediaeval Literature

Corporate Communications

Renaissance

Rhetoric and Composition

Theory and Cultural Studies

Visual Culture

Modernist Studies

Race and Ethnicity Studies
Read: Popular Courses Abroad
Core Skills
Studying a Bachelor's in English abroad requires the students to acquire skills in English language arts, social studies, and history. It allows them to improve their learning experience. The student must acquire the following skills before pursuing Bachelor in English abroad:


Independent Working Skills
The majority of the time gaining a Bachelor in English degree is spent in libraries and research centres working alone spending long periods reading, analyzing, and researching various aspects of the chosen specialization. The majority of the time is spent on independent study and assignments. Thus, students require passion to conduct long hours of independent study and engagement in the analysis of texts.


Negotiation and Teamworking to Express Ideas
The Bachelor in English program expects students to make contributions to group discussions, team projects, and assignments. A lot of assessments are based on students' actions, views, and presentations in group assessments. Thus, the students must develop the skills to stand out in team projects to ace the program


Planning, Researching, and Presenting the Written Work
The students require the ability to critique, analyze, communicate and present ideas, theories, and materials in articulated research work. The students require the ability to develop texts and concepts and narrate the information like how language and literature have evolved and the recent trends in a well-researched document with the correct usage of academic citations and references.
Requirements
Different types of application procedures compel students to produce evidence of their previous academic accomplishments, records, and documents in their respective fields of study. The students must showcase their proficiency skills to secure a seat at their desirable universities.
There are some necessary eligibility requirements and prerequisites that must be met by the students to qualify for a Bachelor in English abroad. Some of the prerequisites to keep in mind include:
Higher Secondary or High School Certificate and Transcripts
Entrance Exam Proficiency Test Scores
English Language Proficiency Test Scores
Passport and Visa
Here are the crucial details on the eligibility requirements.


Higher Secondary or High School Certificate and Transcripts
The students must complete their higher secondary qualification from a certified institution with a minimum percentage of 65% to 70% from humanities streams. The transcripts and the documents like migration, certificate, and mark sheet must be translated into the English language by a certified authority.


Entrance Exam Proficiency Test Scores
The entrance exams are necessary to improve the chances of securing a position at the university. Students with a lower percentage in high school can benefit from entrance exams by acquiring high scores in the exams. Minimum scores as per the tests are:
The Bachelor in English program is taught in English and requires students to maintain astonishing reading and communication skills in the language. Some of the minimum English language requirements include:
Documents Required to Apply for BA English Abroad
Studying abroad requires the students to submit a wide variety of documents to the universities to ensure that they meet their eligibility criteria. Every university has different requirements for documents and may require the students to appear for an interview before final selection. Some of the prevalent accepted documents are:
Completed application form

Official academic transcripts translated into English

Proof of application fee (If applicable)

Personal essay

A valid passport and VISA

Entrance exam requirements

Letter of recommendation

(LOR)

Evidence of English language proficiency test scores

Statement of purpose

(SOP)

Proof of funds

Admission Process for BA in English Abroad
Following is the common application process usually followed by the international universities for Bachelor in English abroad program:
Every university has a diverse application process. However, the students must check the eligibility criteria and the application requirements of the universities on their official websites.

Check the documents' requirements for Bachelor in English and fill in the application form.

Submit the documents like transcripts of higher secondary, evidence of English language, and entrance exam scores.

The students must submit documents like SOP, personal essay, Letter of recommendation, passport, VISA, etc.

The students may have to appear for an interview before the final selection.

The selected students must read the rules and guidelines related to the university like transport facilities, campus area, etc.
Top Scholarships
Scholarships are non-returning grants offered to students to offer them promising study abroad opportunities. They encourage students worldwide to pursue their desirable institutions for outstanding educational systems and international work opportunities. Some of the preferred Bachelor in English scholarships abroad are:

QS Undergraduate Scholarship


QS Undergraduate scholarship is a newly launched global scholarship awarded to international students studying in the universities featured in QS rankings. The eligible candidates must submit a short essay on an inspirational person who impacted their life and ambitions.

Amount:

10,000 USD (8,00,000 INR)

Vice Chancellor's International Scholarships


The Vice Chancellor's International Scholarships are offered to undergraduate and graduate students. It offers 225 scholarships annually and covers the tuition fee for a year.

Amount:

3,450 USD (3,00,000 INR)

National Overseas Scholarship


International students primarily Indian students are granted the National Overseas scholarships by the government to cover their tuition fees, contingency allowance, poll fee, VISA fee, travel costs, maintenance allowance, and medical premiums of the students.

Amount:

15,500 USD (12,40,000 INR)
Read: Top Scholarships to Study Abroad

Cost of Studying Bachelors in English Abroad
Gaining insights into the cost of studying the program is indispensable as it offers the first mover advantage to the students and gains insights into the stipulated costs and expenses of the campus and the region.

Tuition Fees
Every university has a different tuition fee structure for international students. Some universities offer state-funded programs with zero to minimal tuition fees. The average tuition fee to pursue Bachelor's in English abroad is 15,000 USD to 35,000 USD (12,00,000 INR to 28,00,000 INR) per annum.

Cost Of Living
The cost of living varies heavily on the type of accommodation chosen like the on-campus or off-campus accommodation, surrounding facilities like availability of laundry, internet, and food services, and furniture offered in the housing facilities. The average cost of living to study a Bachelors degree in English abroad is 9,600 USD to 12,000 USD (8,00,000 INR to 10,00,000 INR) per annum.
Work Opportunities
BA in English allows students to pursue a wide variety of careers after graduation. The students can further choose higher studies in streams like management careers, teaching, research, hospitality, etc. The students can also study abroad after BA in English at higher courses.
Foreign universities offer unique experiences for students to explore various career prospects before choosing their designated path for them. The students can participate in internships to choose the right rewarding career for them.
Here are some of the popular jobs after a BA in English:
| | |
| --- | --- |
| Job Positions | Average Annual Salary |
| Teacher | 40,000 USD (32,00,000 INR) |
| Copywriter | 50,000 USD (40,00,000 INR) |
| Translator | 35,000 USD (28,00,000 INR) |
| Author | 60,000 USD (48,00,000 INR) |
| Journalist | 50,000 USD (40,00,000 INR) |
FAQs
Ques. Which country has the best Bachelor in English program?
Ans. The UK is the best country to pursue a BA in English program. Some of the other best countries for the BA English course are Ireland, Australia, New Zealand, the USA, and the Caribbean.
Ques. What is the scope of a Bachelor in English abroad?
Ans. Bachelor in English abroad enhances the existing opportunities for the students. Some of the popular careers include Marketing, Human resources, advertising, Journalism, Film making, and academic careers like teaching and research.
Ques. What are the advantages of pursuing a Bachelor in English abroad?
Ans. Bachelor's in English abroad fosters a global perspective, allows students to explore new cultures and places, and earn valuable skills like intercultural communication, foreign languages, and critical thinking skills.
Ques. Does a Bachelor in English abroad offer research opportunities for the candidates?
Ans. Interested candidates can benefit from the practical curriculum of the universities abroad. There are endless research opportunities in English and English literature. It increases their exposure to universities overseas and also promotes exchange programs.
Ques. What is the difference between a Bachelor in English and Bachelor in English literature?
Ans. The two programs are similar to one another. Both programs are composed of literature readings, prose, poetry, and cultural study. However, BA in English literature consists of detailed coverage of the subject.