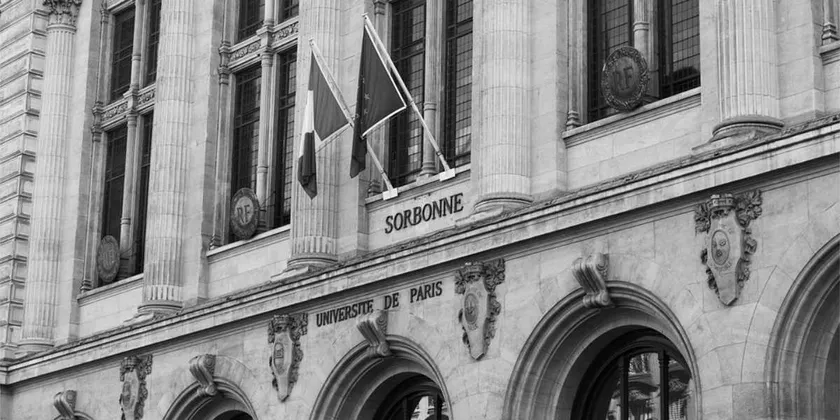 Overview
With over 3,500 institutions offering a range of diverse study programs, France is in amongst top countries to consider as a study destination. Many international students consider pursuing higher studies in France due to their well-ranked universities, outstanding research opportunities and low tuition fees.
The French government is also very welcoming and keen on having foreign students. This is why they have made it easy for international students to apply for a visa.
With a growing economy and a promise of quality life, education in France for Indian students and other international students is worth the time and effort.
Education System
To be able to move to the country, it is important to understand the French education system for international students. After students complete their secondary education, they can go ahead and pursue their higher education in the country. The higher education institutions in France offer the following degrees to its students:
License (Bachelor's Degree)

: It is a full-time degree which is referred to as License or License Professional in France. It is known as Bachelors in other countries. The study duration is three years.

Masters Degree

: The Master's degree consists of a study duration of 2 years.

Doctorate degree

: The Doctorate program has a study duration of 3-6 years.
Here is a detailed view of the different types of higher education institutes for study abroad in France.
| | |
| --- | --- |
| Types of Institutions | Key Points |
| Universities | Public universities that offer academic, technical, and professional degrees |
| Grandes Ecoles | Public and Private institutes that offer specialised 3-year courses |
| Specialised Schools | Public or Private institutes that offer License and Master degree programs |
Credit System in France
France has adopted the LMD system and gives ECTS credits. This helps studying in France for Indian students to be recognized by many countries in the European Union and around the world. Given below are the degree requirements under the ECTS in French institutions:
A student requires 180 ECTS for a Bachelor's degree. This includes six semesters.

A student requires 120 ECTS for a Masters degree. This includes four semesters.

A student requires 480 ECTS for a Doctorate degree. This includes sixteen semesters.
Popular Universities
One of the top answers to why study in France is because the county is home to highly ranked universities. Let's have a look at the top ranked universities in France.
| | | |
| --- | --- | --- |
| University | QS World Rankings 2022 | Average Tuition Fees/year |
| | 72 | 170 EUR - 600 EUR |
| Universite PSL | 44 | 243 EUR - 4,000 EUR |
| | 49 | 16,800 EUR |
| Universite Paris- Saclay | 86 | 170 EUR - 5,000 EUR |
| | 130 | 184 EUR - 400 EUR |
| Universite de Paris | 261 | 170 EUR - 400 EUR |
| | 245 | 3,000 EUR - 7,275 EUR |
| | 314 | 170 EUR - 600 EUR |
| University of Bordeaux | 501-510 | 2,500 EUR - 8,000 EUR |
| | 421 | 184 EUR - 610 EUR |
Top Courses
France offers diverse options when it comes to choosing courses and programs. Here are the best courses to study in France especially for international students:
Medicine

Finance

Geography

Pharmacology

Art history

Psychology

International Economics

Global communications
Here are the most popular programs that are highly sought-after by students in France:
| | | |
| --- | --- | --- |
| Program | Duration | Average Tuition Fees |
| Bachelor Mechanical and Electrical Engineering | 5 years | 6,000 EUR/ year |
| Bachelor in Management | 3 years | 10,000 EUR/ year |
| MSc Finance | 2 years | 13,000 EUR/ year |
| MSc International Business | 2 years | 13,000 EUR/ year |
| Masters Pharmaceutical Management | 12-15 months | 18,000 EUR/ year |
| MBA | 2 years | 32,000 EUR/ year |
| MSc Engineering | 2 years | 5,000 EUR/ year |
| Master of Computer Science | 2 years | 4,000 EUR/ year |
Admission Process
France university admission process is the same for domestic and international students. Here is a step-by-step process of how non-EU students can apply to a university in France:
Choose the course you wish to pursue and find the university that provides the same.

Once you've chosen your university, visit the institute's official website to understand all admission requirements.

Apply for the course

you wish to pursue by filling in any forms and submitting the vital documents.

Once approved, you will receive a confirmation letter from the university. Thereafter, you can apply for a

student visa in France

.
The application process can turn out to be a long and complicated task. Hence you may want to get in touch with our career counsellors at Yocket to simplify the process for you.
France University Requirements
Here is a quick run-through of France university admission requirements for international students to give you a better overview of pursuing education in France.
Degree

Requirements

Proof of academics (High School)

French and/or English proficiency scores

Entrance Exam may be required

SOP

Proof of academics (Bachelors)

French and/or English proficiency scores

Proof of exams required based on the institution (GRE, GMAT, etc)

Entrance Exam may be required

References

SOP

CV/ Resume

French and/or English proficiency scores

Proof of all academics (Masters)

Entrance Exam may be required

Research Proposal
Cost of Attendance
The cost of studying in France depends on your expected lifestyle and the choice of university. The cost of studying can be divided into two categories, Tuition Fees and Cost of living.
Tuition Fees
The French university fees have a difference between EU students and Non-EU students. The latter always has a higher fee structure and this includes additional fees as well. Apart from this, tuition fee will also be high if you choose to study in a private institution.
| | |
| --- | --- |
| Degree Type | Average Annual Tuition Fee |
| Bachelors | 400- 2,770 EUR |
| Masters | 600- 3,770 EUR |
Cost of Living
The cost of living in France purely depends on your lifestyle. If you're a student with a tight budget, staying in student accommodation is a feasible option. However, if you have enough to stay outside campus, renting your own room space can also be considered. Here is an outlook of what living in France would cost you.
| | |
| --- | --- |
| Particulars | Average Cost Per Year |
| Apartment housing including facilities | 24,000 EUR |
| Food | 1,800 - 3,600 EUR |
| Dormitory Housing | 2,400 - 6,000 EUR |
| Food for Dormitory Residents | 6,480 EUR |
| Books and Supplies | 600 EUR |
| Miscellaneous | 240 - 1,200 EUR |
Best student cities
France has a host of cities that offer world-class education. These cities have grown popular over the years and have become the hub for international students. Here are the best student cities in France:
| | |
| --- | --- |
| City | Average Cost of Living |
| Toulouse | 14,400 EUR/year |
| Grenoble | 13,200 EUR/ year |
| Lille | 12,900 EUR/ year |
| Bordeaux | 11, 583 EUR/ year |
| Lyon | 12,720 EUR/year |
Visa
The process for obtaining a French student visa is fairly easy and hassle-free if you know all the essential steps. Here is a step-by-step guide to student visa in France for Indian students:
Create an account in Campus France.

Fill the application form and upload required documents. Ensure Campus France fees are paid.

Depending on your applications and the chosen institutes, you shall be either accepted or rejected for the chosen course. In case of acceptance, you will receive a mail from the institution to your Campus France account.

Once Campus France reviews the application, they will assign an academic interview appointment date.

The visa appointment will be in person, so you need to carry along all the necessary documents. In the interview, state which university accepted your application and why you wish to study it in France.

Following the interview, an interview completion certificate will be given to you along with the original copies of the hard copies of the documents that were bought.

Create an account there and schedule a meeting with the VFS-France to submit all documents.

Visit the VFS centre to submit your biometric details. Once the visa is approved you can collect the same here itself.

After you land in France, ensure within three months, your visa is validated.
Necessary documents and personal details needed to apply for France Student Visa
Academic Transcripts

Language test scores

Valid Passport

Cover letter

Proof of Funding

Proof of Accommodation

University/ Institute Acceptance letter

Medical Insurance

Passport size photos

Flight Ticket
Top Scholarships
There are multiple scholarships in France that will cater to all international students. These are scholarships that are either government or non-government funded. Here are some top scholarships for Indian students to consider:
Eiffel Scholarships in France for International Students
Students enrolled in Masters and PHD Programs
Amount/Benefit: Covers fees of international air travel, local travel, health insurance, social activities and also housing allowance.
ENS International Selection Scholarships
Students to pursue Masters in Science, Arts and Humanities
Amount/Benefit: Offers monthly grant of 1000 EUR for three years and a room space on ENS campus
Emile Boutmy Scholarship
Students from non European states to pursue UG and Masters at Sciences Po
Amount/Benefit: Provides 3000-12,300 for 3 year UG study programs
Universite Paris- Saclay International Masters Scholarships
Students to pursue Masters Programs
Amount/Benefit: Pays 1000 EUR and covers travel and visa expenses based on student origin
Ampere Excellence Scholarship for International Students
Students to pursue Masters Programs at ENS de Lyon.
Amount/Benefit: Provides scholarship amount of 1000/month for 1 year. The second year scholarship is renewable if the head of masters program approves and Year 1 is completed
Erasmus Mundus Scholarships
Students pursuing Masters.
Amount/Benefit: Covers fees of tuition, travel, grants, allowances
Fondation Rainbow Bridge MBA Scholarships for African and Asian Women
Students pursuing MBA for Asian or African countries that are affected by natural disasters
Amount/Benefit: Offers scholarships value of 20,000 EUR
Work Opportunities
It is important to understand the stay back options in France after study. Students completing bachelors can stay only if they have a paid employment. Students completing their masters from French institutes can apply and get a temporary residence permit – APS, for a period of 24 months. During this time they can find employment.
Job Outlook for International Students after Studies
There are multiple job opportunities in France after Masters for international students. There are several areas where the demand for manpower is quite high. Here's a quick look at the top job sectors in France:
| | |
| --- | --- |
| Area of Specialisation | Average Annual Salary |
| Teaching | 60,000 EUR |
| Engineering | 45,000 EUR |
| Business & FInance | 48,000 EUR |
| Tourism/ Hospitality | 40,000 EUR |
| Management | 68,000 EUR |
Work Visa and PR in France
Students can avail a Work Visa in France after completing their studies. In order to get a work visa, you need to find a job that gives you a salary of at least 1.5 times the minimum wage. This will allow you to stay in France after the extension of your student visa is over.
To make the work visa easy for international students, the French government has eased the permits. An example is Passport Talent Permit. If an international student can contribute to the French Economy, they can apply for this permit where they can stay in France for up to 4 years and renew accordingly.
Students who wish to stay back in France can also apply for a Permanent residence. To be a permanent resident of France, the following criterias should be met.:
Lived in France for 5 years

Is Fluent in French

Aware of French rights and cultures
All in all, France is a great student destination for pursuing higher studies. Also, with a growing French economy, the opportunities for work have grown which has become a key factor for international students to consider this country. Therefore, choosing to study abroad in France can turn out to be a great decision for your academic life and career. If you need further assistance regarding moving to France for higher studies,, reach out to Yocket Counsellors today!
FAQs
Ques: Does a student need to know French to study in France?
Ans: No. Not all courses require a student to know French, there are many courses in engineering, management, hospitality and fashion studies that are taught in English. However it is always advisable to learn French, to enjoy a good stay
Ques: What are the tests to be taken while applying to universities in Paris?
Ans: GMAT is required for MBA and management courses.However there are also many management courses that do not require GMAT. GRE is certainly not required.
Ques: Are Indian degrees recognized in France and vice-versa?
Ans: A Bachelor's degree is obtained after 3 years, a Masters's after 5 years and a Doctorate after 8 years, all after the baccalaureate, which is similar to the Indian education system.