Saarland, Germany
Public University
Established in 1948
Established in 1948
When in doubt...
Share to solve! Chat with 300+ similar aspirants!
About
Saarland University was founded in 1948 in Homburg in co-operation with France and is organized in six faculties that cover all major fields of science. The university is particularly well known for research and education in computer science, and some other fields such as computational linguistics and materials science, consistently ranking among the top in the country in those fields. The university consists of six faculties: Faculty of Human and Business Sciences, Faculty of Medicine, Faculty of Mathematics and Computer Science, Faculty of Natural Sciences and Technology, Faculty of Humanities, and Faculty of Law.
The University is very well known and popular among the students and this fact can be verified by its different rankings. Globally, the University has ranked 461th by QS World University Ranking and 301-150th in Graduate Employability Ranking.
---
Cost of Studying at Saarland University
---
Living expenses
Average living expenses (Bachelors)
€10,113
Average living expenses (Masters)
€10,113
Average on-campus living expenses
€3,432
Rankings for The Saarland University
#447
QS World University Rankings
Admissions at The Saarland University
College
Finder
Know universities that fit you best!
Take us through your profile, study preferences, strengths, and weaknesses and we'd find you universities that are tailor made for you, instantly!
Courses
Find the updated list of courses available in this university
Students
Yocketer profiles
Princiya Rodrigues
Shortlisted
Janhavi Mishra
Shortlisted
Milind Maheshwari
Shortlisted
---
International Students
% of international students in the university
20
Total International Students in the university
3320
Related Discussion for the Universities
Ask, post and discuss!
Have a question? Ask and discuss with your fellow aspirants! Can I submit ielts score after the application submission in saarland university? Masters in cyber security from germany
I want to pursue my Master in cyber security from german public universities cgpa 8.3 and bca graduated, Am I eligible to enroll for this program and i dont want to give GRE. The criteria for this pro...
Show more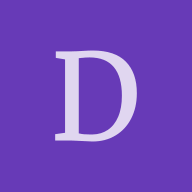 Is Saarland masters admittance results arrived for anyone?. I have applied for masters in embedded systems!
Anybody got admit for Saarland university?

Are the results for Saarland Computer science and Cyber security out for Ms 2022 Summer?
Campus
Number of campuses the university has
1
Campus locations

Saarland
---
Faculty
University Faculty:Student Ratio
1:13
Contact
---
Email
info@uni-saarland.de
Address
66123 Saarbrücken, Germany
---