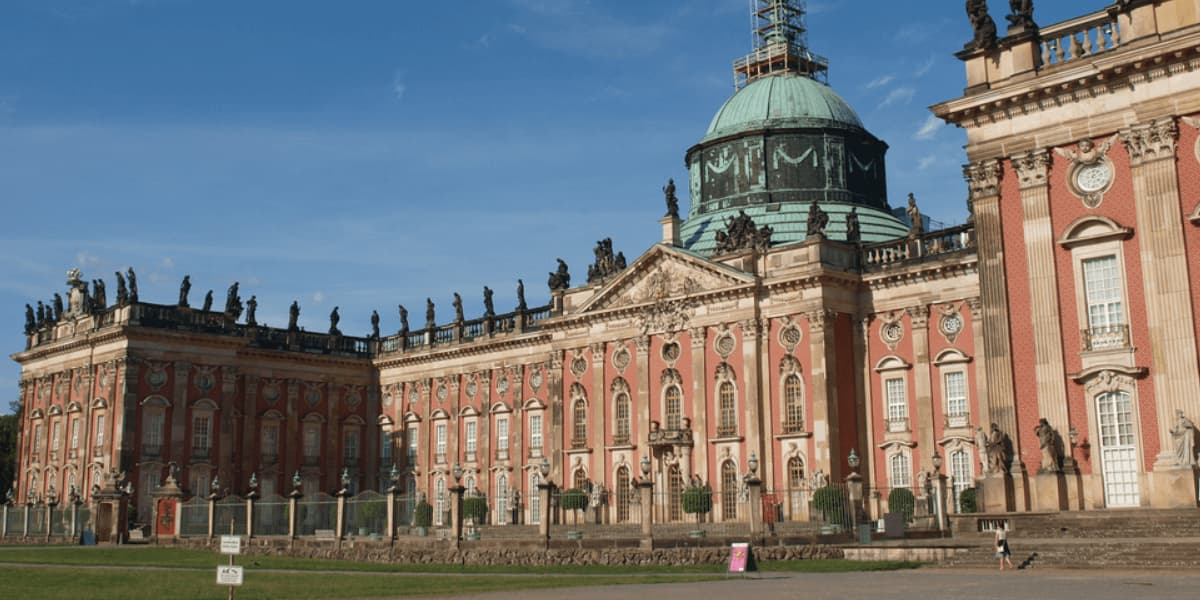 University of Potsdam
Brandenburg, Germany
| Public
Public University
About
The University of Potsdam is a public university located in the Berlin-Brandenburg region of Germany. It is spread across four campuses in Potsdam and Brandenburg. The University of Potsdam is the largest in Brandenburg's and in the Berlin-Brandenburg metropolitan area which is well known as one of the known education and research locations in Germany and Europe the fourth largest. The University of Potsdam has five faculties. They are Faculty of Law, Faculty of Philosophy, Faculty of Human Science, Faculty of Economics and Social Sciences, Faculty of Mathematics and Science
According to the World University Ranking by Times Higher Education, the university in 2019 placed 201, in 2018 placed 201. The QS World University Ranking by TopUniversities placed it in 2019 at 601 140, in 2018 at 461. Academic Ranking of World Universities in 2017 ranked it at 401, 2016 at 401. Best Global Universities Rankings by U.S. News & World Report placed the university in 2018 at 423, 2017 at 429.
Cost
€10,236
Average Living Expenses (Bachelors)
€10,236
Average Living Expenses (Masters)
Rankings
#490
#701
#251-300
No courses found! Try other school
Campus
Location
The University of Potsdam is located in Brandenburg, Germany. Potsdam is the capital and largest city of Brandenburg the German federal state. Prussian kings and the German Kaiser resided in Potsdam until 1918. The planning of the city went through a careful balance of architecture and landscape, including nature and reason. Around the city, a series of interconnected lakes and cultural landmarks are present. The Filmstudio Babelsberg is the oldest large-scale film studio available in the world today. Potsdam has developed into a center of science. Today, Brandenburg has three public colleges, the University of Potsdam, and over 30 research institutes in the city. There are many parks in Potsdam, of which most of them are included in the UNESCO World Heritage Site
Campus
The campus faculties are spread across four campuses. The university's main campus includes the Auditorium Maximum, is situated in the immediate proximity of Park Sanssouci. The campus Am Neuen Palais is home to the Faculty of Arts. In rural Golm, where one of the notable science parks of the region has developed, there are the Faculty of Science and also the Faculty of Human Sciences. The Faculty of Economics and Social Sciences and the Law Faculty are in Griebnitzsee. The University of Potsdam buildings has been renovated while some new ones have been erected.
Residing Options
The housing and construction division of the Potsdam Association for Student Affairs rents housing in student dormitories in various locations in Potsdam. For students having children or physically disabled students, Student Affairs has made provision of special rooms with, especially favorable living conditions. Contact should be made with the administration for accommodation. Those not wanting to stay on campus are allowed to source for private apartments.
Faculty
The University of Potsdam has in place the needed educational management for the school. It has a faculty to student ratio of 1:8, comprising of 1,864 Academic staffs, 899 Administrative staff, and 20,428 students.
Jobs and placements
In addition to education in their subjects, students are expected to acquire important skills that help them to start their career. The University Career Service, some of the institutes, and Potsdam Transfer support their students with their expertise in seeking a job or setting up a business.