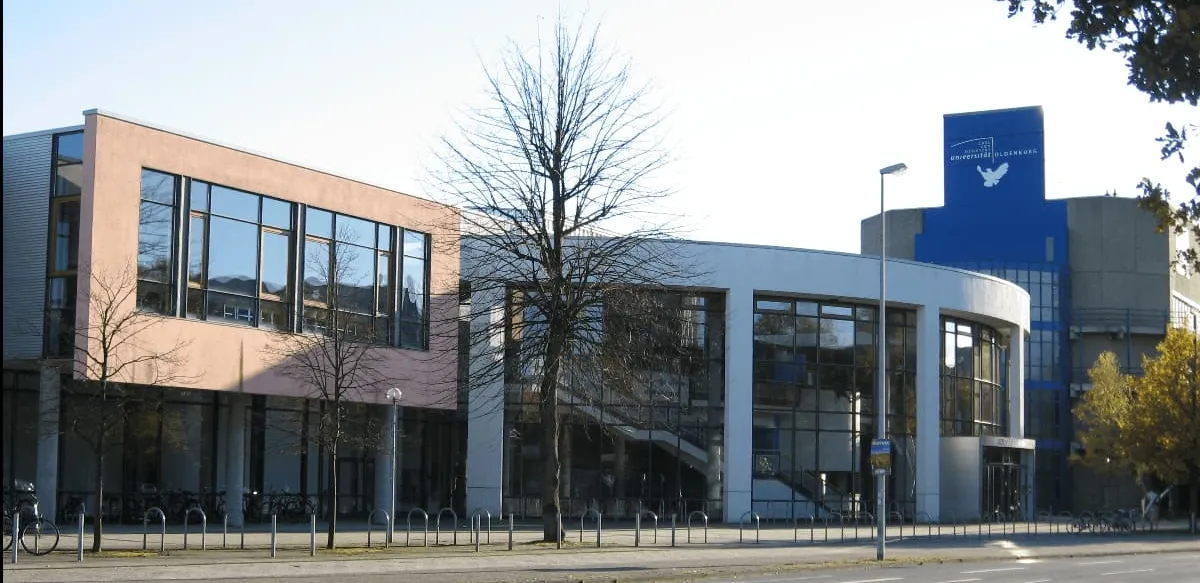 Lower Saxony, Germany
Public University
Established in 1973
Established in 1973
About
The University of Oldenburg is one of the public university located in Oldenburg, Germany. This university founded in 1973, making it one of the youngest university around. The university is contributing continuously in the economic and cultural advancement of Germany's Northwest region, where the university helps the development of sustainability studies and studies about renewable energy that focus on solar and wind.
The university offers Bachelor, Master and Doctoral degree level of programs. Several faculties that offered are Pedagogy & Education, Computer Sciences, Law & Economics, Linguistics & Cultural studies, Social Sciences, Mathematics & Natural Sciences, and Medicine & Health Sciences. The international students may apply to this university
Cost of Studying at University of Oldenburg
Average tuition fee
NA
---
Living expenses
Average living expenses (Bachelors)
€44,681
Average living expenses (Masters)
€44,681
Average on-campus living expenses
€3,960
Admissions at The University of Oldenburg
College
Finder
Know universities that fit you best!
Take us through your profile, study preferences, strengths, and weaknesses and we'd find you universities that are tailor made for you, instantly!
Find Universities
Courses at the University of Oldenburg
Select School
Related Discussion for the Universities
Ask, post and discuss!
Have a question? Ask and discuss with your fellow aspirants!
Students
---
Yocketer profiles
Environmental Modelling
Fall 2023
View Profile
View Profile
Microbiology
Winter 2022
View Profile
View Profile
Renewable Energy
Winter 2022
View Profile
View Profile
---
International Students
% of international students in the university
8.7
Total International Students in the university
1400
Contact
---
Email
admission.master@uol.de
Address
Ammerländer Heerstraße 114-118, 26129 Oldenburg, Germany
---