Sohag, Germany
Public University
Established in 1409
Established in 1409
When in doubt...
Share to solve! Chat with similar aspirants!
About
Leipzig University is located in Leipzig, Germany, is one of the world's oldest universities and it is the second-oldest university in Germany. The university was founded in 1409. It has 14 faculties namely Faculty of Education, Faculty of Chemistry and Mineralogy, Faculty of History, Art and Oriental Studies, Faculty of Life Sciences, Faculty of Mathematics and Computer Science, Faculty of Physics and Earth Sciences, Faculty of Social Sciences and Philosophy, Faculty of Law, Medical school, Faculty of Philology, Sports Science Faculty, Faculty of Theology, Veterinary Faculty, Faculty of Business and Economics. 16 central facilities are also available on the campus.
The university ranking is at 151 according to the Academic Ranking of World Universities in 2018, 80 according to QS World University Rankings in 2018. It is ranked 2nd in Germany, 20th in Europe, and 105th in the world by the web-based Webometrics Ranking of World Universities. Leipzig has constantly been ranked among the German top 10 in various university sports disciplines over the past decades
---
Cost of Studying at Leipzig University
Get unsecured loans up to Rs. 75 lakhs!
Get interest rates as low as 7.99%
5000+
students availed education loan
3000 Cr+
loan sanctioned till date
100% Finance
- No margins!
Admissions at The Leipzig University
College
Finder
Know universities that fit you best!
Take us through your profile, study preferences, strengths, and weaknesses and we'd find you universities that are tailor made for you, instantly!
Courses
Find the updated list of courses available in this university
Related Discussion for the Universities
Ask, post and discuss!
Have a question? Ask and discuss with your fellow aspirants!
Ielts or toefl which to attempt please siggest???
Is Wilmington and Northwest Missouri State University good
Is Wilmington and Northwest Missouri State University good University to apply for
Profile evaluation:
Could you please suggest good Universities for MS in Data Science for fall 23 Cgpa: 7.22 out of 10 (CSE) 2 internships as data science intern Gre: 307(4 awa) IELTS: 8 No publications 2.5yrs of wor...
Show more Does having a tourist visa (B2) matter? Do I need to mention it in applications?
Some universities like University of Massachusetts and Texas A&M are asking about details about current visa that I'm holding. I have a tourist visa (B2) valid for a couple of years now, so does that ...
Show more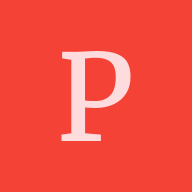 Profile Evaluation •IELTS -6.0 •CGPA:8.19 •INTERNATIONAL PATENT -1 •NATIONAL PATENT (indian) -3
Contact
---
Email
info@ub.uni-leipzig.de
Address
Augustuspl. 10, 04109 Leipzig, Germany
---