Texas A&M University - Commerce
Texas, United States
Public University
Established in 1889
Established in 1889
When in doubt...
Share to solve! Chat with 970+ similar aspirants!
About
In 1989, the University opened under the name of East Texas Normal College. Eventually in 1996, the University was made a part of the Texas University A&M group of colleges. Within this group, the Commerce campus is the second largest college. Texas University A&M-Commerce is a public research university known for its scholarship programs, study abroad programs, and various other leadership initiatives tailored for incoming students.
Cost of Studying at Texas A&M University - Commerce
Get unsecured loans up to Rs. 75 lakhs!
Get interest rates as low as 7.99%
5000+
students availed education loan
3000 Cr+
loan sanctioned till date
100% Finance
- No margins!
---
Living expenses
Average living expenses (Bachelors)
$56,082
Average living expenses (Masters)
$31,298
Average on-campus living expenses
$11,382
Average off-campus living expenses
$6,808
Admissions at The Texas A&M University - Commerce
Avg acceptance rate (Bachelors)
34%
College
Finder
Know universities that fit you best!
Take us through your profile, study preferences, strengths, and weaknesses and we'd find you universities that are tailor made for you, instantly!
Courses
Find the updated list of courses available in this university
Students
Yocketer profiles
Manohar Krishna
Shortlisted
Siri Ramayanam
Shortlisted
Related Discussion for the Universities
Ask, post and discuss!
Have a question? Ask and discuss with your fellow aspirants! Honest Review on TAMUC
I got an admit from texas a&m commerce, someone please give me a honest review on it. Is it a good university, is it worth going to study there? #admissions #applicationprocess Honest review on TAMUC?
So, I applied here only because it is cheap. I knew there is not much to offer because it is pretty average. Nonetheless, I submitted documents for the I-20 form. But I think it is a pretty crappy uni...
Show more
Guys any one from Maharashtra joining TAMUC for fall 22?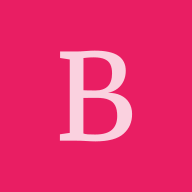 Opinion on Universities
Which would be a better choice among these two universities on all aspects?

1. Illinois State University
2. Texas A&M Commerce

Kindly please let me know your opinion
#M...
Show more
Campus
Number of campuses the university has
1
Campus locations

Texas
---
Contact
---
Address
2200 Campbell St, Commerce, TX 75428, United States
---