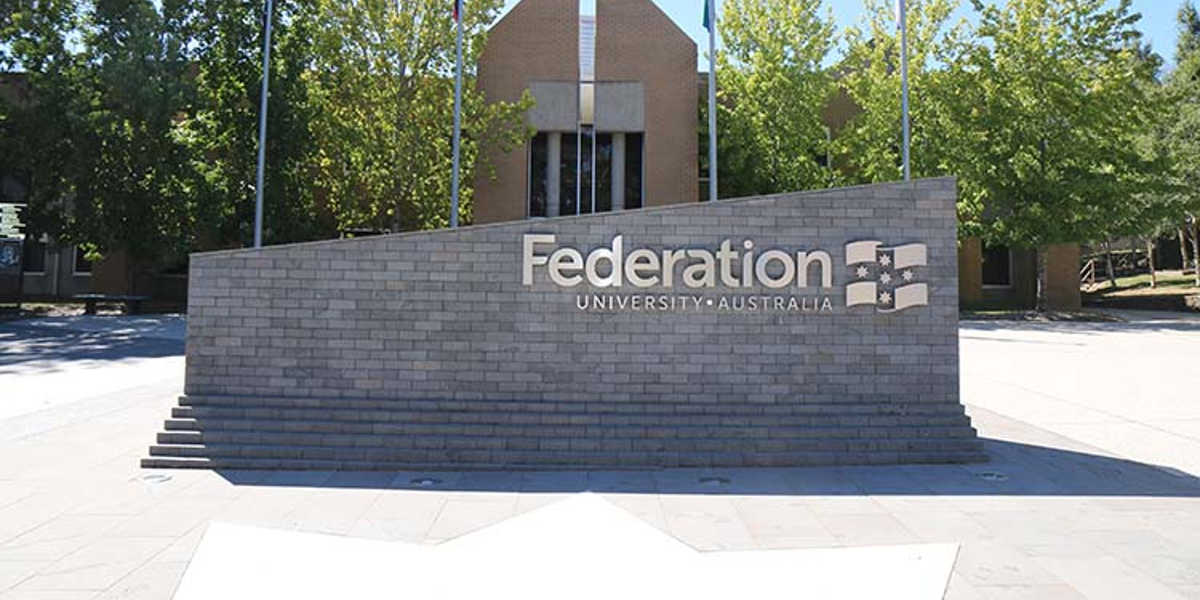 Federation University of Australia
Victoria, Australia
| Public
Public University
About
The Federation University Australia was established in 2014 with the amalgamation of the University of Ballart, one of Australia's oldest higher education institutes dating back to 1870, with Monash University's Gippsland campus. It is a private, modern university offering vocational, undergraduate and postgraduate education across a national and international network of campuses in Ballarat, Berwick, Gippsland, Wimmera in Victoria and in Brisbane, Queensland. It has a proud record for teacher quality and graduate employment which is reflected in the 5 Star rating from the Australian Good Universities Guide for Student Support,Social Equity and Skills Development. It has an open house policy for students from a diverse range of backgrounds, nationalities and ages.
A wide range of subjects are offered in different degree programs conducted at the 9 schools at the University: School of Arts, School of Education, School of Health and Life Sciences, School of Nursing and Healthcare Professionals, School of Science, Engineering and Information Technology, Federation Business School and the FedUni TAFE.
Cost
A$20,290
Average Living Expenses (Bachelors)
A$20,290
Average Living Expenses (Masters)
No courses found! Try other school
Campus
Location
The main campus is at Mt. Helen (Ballarat) with other campuses at Berick and Bairsland (Gippsland) in Victoria, Australia. The Ballarat city has a population about 1,01,000 and is regarded as the 3rd largest city in Australia. This is ideally located in the central highlands of Victoria.
Residing Options
The FedUni Living Residences are comfortable, single fully furnished bedrooms with shared TV/lounge rooms, fully equipped kitchens and laundry facilities. These facilities are common in all the campuses. These residences are established t Mt. Helen (Ballarat), Bairsland (Gippsland), Berwick (Melbourne) and Brisbane campuses.
The Mt.Helen campus has 5 student residences. The Peter Lalor Hall which accommodates 314 occupants in single bedrooms with shared facilities, and the Bella Guerin Hall are within the campus. The Jemacra Place has 5 or 6 bed room houses, each having bathrooms, kitchen, living,dining and laundry area is close to the campus. Victoria Street residence about 2.5 kilometers away from the campus is comprised of the Victoria Street House and the Victoria Street Hotel. The Camp Street residence is in the heart of the Ballarat city and could be reached very conveniently by bus.
FedUni operates a private housing database giving all details of accommodation in private holdings.
The local communities have on offer individual rooms to entire house or apartments for students to rent out and share among them. HomeStay are also available for those opting for mare homely environments.
Faculty
The MBA at Mt.Helen is a 18 month program of 4 semesters. The core courses are supplemented by the electives and strengthened by courses termed prerequisites and co-requisites. Co-requisites have to be undertaken at the same time while prerequisites are those that have to be completed before undertaking another course. Each course carries 5 credit points and there are 15 courses in the entire program of study.
Jobs and placements
Career development and Employment provides a range of services to enhance career prospects up to 2 years after graduation. The CareerHub system is a complete online source for graduate job vacancy listings, career information resources and appointment booking system. The appointments lasting from 30 minutes to 1 hour are given to discussions on topics such as career exploration and planning, career decisions, gaining experience, job search strategies and job application and interviews. Industry experience is provided through placement programs, pre-placement professional development program, work integrated learning and vacation programs. The employability skills development is through simulated personal development and strengthening skills such as networking, communication and collaboration. Programs have been established for exchange, study abroad and international placements.