Electrical Engineering ,
Department of Electrical Engineering
Discuss this course with fellow aspirants!
Overview
Phd in Electrical Engineering at the prestigious Boston University is a prestigious degree that offers in-depth learning in Electrical Engineering. Being a renowned university, Boston University receives enough funds to ensure the best education facilities for its students across all programs. This doctorate program offered full-time primarily focuses on the practical implementation of fresh ideas through rigorous study and research. The students are encouraged to add new aspects and findings to the existing area of knowledge.

Phd in Electrical Engineering at BU is ranked globally by estimated organisations. Such recognition speaks volumes about the course's importance and effectiveness in the present scenario.

The top-notch faculty, modern facilities, and the aura of creativity and innovation in the BU campus is a life-changing experience for the students looking forward to kickstarting or upgrading their careers. Overall, a Phd in Electrical Engineering at Boston University is an excellent opportunity to grow into a learned professional and bring new developments in the world.
Course Highlights
---
---
Delivery medium
On Campus
---
Fees mentioned may differ from the actual amount.
Annual tuition fees
$58,560
Full course fees (60 months)
$2,92,800
Admissions
---
---
Application Deadline Fall (Final Deadline)
Dec 15, 2022
Pre-Requisities
---
Application pre-requisites
A completed electronic application Application Fee of $95 Statement of Purpose (essay) Resume Official or Unofficial Transcripts Letters of Recommendation TOEFL or IELTS score report—International Students ONLY (with Non-US Degree)
---
Related Discussions
Ask, post and discuss!
Have a question? Ask and discuss with your fellow aspirants!
GMU vs NEU vs BU for Data Analytics? BU whatsapp group
Hi, does anyone know about a whatsapp group for off campus housing or any group for students admitted into BU.
BU MS in CS vs UTD MS in CS . Please suggest.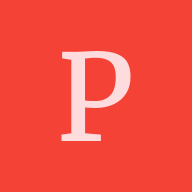 BU MET MS CS or NYU MS CE?