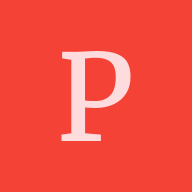 MEM Fall 2023 (USA) Hi, I'm planning to pursue MEM for Fall 2023 intake.
B.E - Electrical and electronics engineering CGPA - 9 Work experience - Working since a year as a Software Engineer, planning to continue until next year. Internship - 2 internships with startup's in a product based role Yet to take GRE, TOEFL. Since colleges have made FRE optional or say not required, should I apply without giving the GRE or is it better to take it up anyway? If do start preparing for GRE now, is it too late or is 2-3 months of prep good enough? can I get a shortlist of universities as a references
Let's keep Yocket clean, warm and supportive. Kindly adhere to our Community Guidelines when sharing posts.
You have a good GPA and assuming you get good toefl(105+)and gre(315+)scores Ambitious:duke, purdue(the best according to me), Dartmouth,cornell, northwestern(costly) Target:Texas A&M, USC, John Hopkins See more
If you think you can get a good gre at the first try(if you already have good English and aptitude knowledge) take gre since it opens lot of options if not it's upto you See more