Kavichandhirakanth Murugesan
2 months ago
Hi everyone, I just got admitted into Johns Hopkins university this fall 2022 for masters in chemical and bio molecular engineering,
Could anyone please help me regarding course registration/housing/ need a roommate ? Also if there are are any existing students kindly help me with this. Please do dm here , I will be active anytime.
Let's keep Yocket clean, warm and supportive. Kindly adhere to our Community Guidelines when sharing posts.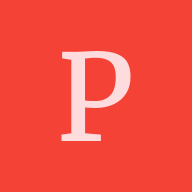 Hi Kavi! I have also got an admit to the same program. Is there a WhatsApp group for incoming students? See more

Aditya Alladi
Hello there Kavichandhirakanth, You shall find different peers who have applied, shortlisted, admitted into the Johns Hopkins University on this group below. https://yocket.com/chats?chatroom=5507 Here you shall find people who are also doing their process of everything and they would be of help to you Also, you can connect to different people using the Connect tool on https://yocket See more