Computer Engineering ,
Department of Computer Engineering
Discuss this course with fellow aspirants!
Overview
Bachelors in Computer Engineering at the prestigious University of Ottawa is the first step towards acquiring valuable insights in the field of Computer Engineering.

Being a renowned university, University of Ottawa receives enough funds to ensure the best education facilities for its students across all programs. This undergraduate program offered a full-time basis emphasising on building the foundation of knowledge in the concerned subject matter for students to prosper in their professional careers.

Bachelors in Computer Engineering at Uottawa is ranked globally by estimated organisations. Such recognition speaks volumes about the course's importance and effectiveness in the present scenario.

The top-notch faculty, modern facilities, and the aura of creativity and innovation in the Uottawa campus is a life-changing experience for the students looking forward to kickstart their careers. Overall, a Bachelors in Computer Engineering at University of Ottawa is an excellent opportunity to grow into a learned professional and bring new developments in the world.
---
Get Premium. Get the global course ranking
Find out the worldwide ranking of this course along with many other amazing benefits of Yocket by upgrading to Premium.
Course Highlights
---
---
Delivery medium
On Campus
---
Fees mentioned may differ from the actual amount.
Annual tuition fees
CA$47,059
Full course fees (48 months)
CA$1,88,236
Get unsecured loans up to Rs. 75 lakhs!
Get interest rates as low as 7.99%
5000+
students availed education loan
3000 Cr+
loan sanctioned till date
100% Finance
- No margins!
Admissions
---
---
Application Deadline Fall (Final Deadline)
Apr 01, 2023
Pre-Requisities
---
Application pre-requisites
Official transcripts
resumé or cover letter.
Online Application
Application Fee
English Proficiency Test Score
---
Course Details
---
Core subject areas
Principles of Chemistry
Engineering Mechanics
Digital Systems I
Accreditation
Canadian Engineering Accreditation Board of Engineers Canada.
---
Related Discussions
Ask, post and discuss!
Have a question? Ask and discuss with your fellow aspirants! Regarding admission decision for ECE AI uOttawa Jan intake
Hey… I got admitted at uottawa for master of science in computer science program for fall 2022 term.. I am actually looking for accomodation ( female roommate) .. so if anyones interested. DM me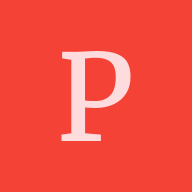 Hy friends my name is kush I have applied computer engineering technology course in algonquin college Ottawa, and I am from Gujarat so I am finding some Gujarati friends who will go to Canada in January 2023