Information Technology ,
Department of Information Technology
Overview
MInfoTech in Information Technology at the prestigious The University of Auckland is an opportunity for students to enhance their knowledge, skills, and career through innovation and research. Being a renowned university, The University of Auckland receives enough funds to ensure the best education facilities for its students across all programs.

This post-graduate program offered on a full time basis has a well-designed curriculum that perfectly blends theory and practical learning. It prepares the students for their professional life to reach new heights of success.

MInfoTech in Information Technology at Auckland is ranked globally by estimated organisations. Such recognition speaks volumes about the course's importance and effectiveness in the present scenario.

The top-notch faculty, modern facilities, and the aura of creativity and innovation in the Auckland campus is a life-changing experience for the students looking forward to kickstarting or upgrading their careers. Overall, a MInfoTech in Information Technology at The University of Auckland is an excellent opportunity to grow into a learned professional and bring new developments in the world.
Course Highlights
---
Program duration
18 Months
Degree type
Information Technology
Course credits
180
Semesters
3
View course page
---
Delivery medium
On Campus
---
Tuition fees
Fees mentioned may differ from the actual amount.
Annual tuition fees
NZ$46,525
Full course fees (18 months)
NZ$69,787
View tuition fees
Pre-Requisities
---
Application pre-requisites
Online Application Birth Certificate, or Relevant pages of your passport, or Citizenship Certificate. official academic transcript Evidence of English language proficiency Additional documents
---
Test score requirements
Additional application Info
---
Average profile of admits
Yocketer profiles
Information Technology
Fall 2021
View Profile
View Profile
Information Technology
Fall 2021
View Profile
View Profile
Information Technology
Spring 2022
View Profile
View Profile
Information Technology
Fall 2021
View Profile
View Profile
Ask, post and discuss!
Have a question? Ask and discuss with your fellow aspirants!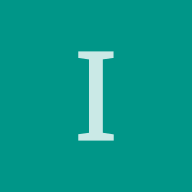 Information technology
Hi! Any go to australia for it program? is Please Suggest Universities(MSC in CS) for my Profile(Spring-23)
B.E.(Information Technology) CGPA - 8.94, GRE - 297(Q-161, V-136), IELTS - 6.5, 1.5 Years of experience as a Software Engineer in MNC.
University List
Hi, I'm Karan. Completed my bachelor's in Information Technology(21'batch). I have 2 year's of experience as Software Developer excluding 5months intern experience. My GRE score is 302 and IELTS is 7,...
Show more
Hi,
I have received the offer letter from BSBI that is Berlin school of business and innovation. I am looking for One year course in Project Management. I am confuse that shall i go with school or univers...
Show more
Venkata Harshith Sai
Nerella
6 days ago
Profile evaluation for Spring 23
B.Tech - 6.5 in Information technology IELTS - 7 Work Experience - 12 months Can anyone suggest universities for MS in computer science for Spring 23.