MS in Computer Science
Partner
New Jersey Institute of Technology
Computer Science ,
Department of Computer Science
Discuss this course with fellow aspirants!
Overview
MS in Computer Science at the prestigious New Jersey Institute of Technology is an opportunity for students to enhance their knowledge, skills, and career through innovation and research. Being a renowned university, New Jersey Institute of Technology receives enough funds to ensure the best education facilities for its students across all programs.

This post-graduate program offered on a full time basis has a well-designed curriculum that perfectly blends theory and practical learning. It prepares the students for their professional life to reach new heights of success.

MS in Computer Science at NJIT is ranked globally by estimated organisations. Such recognition speaks volumes about the course's importance and effectiveness in the present scenario.

The top-notch faculty, modern facilities, and the aura of creativity and innovation in the NJIT campus is a life-changing experience for the students looking forward to kickstarting or upgrading their careers. Overall, a MS in Computer Science at New Jersey Institute of Technology is an excellent opportunity to grow into a learned professional and bring new developments in the world.
---
Get Premium. Get the global course ranking
Find out the worldwide ranking of this course along with many other amazing benefits of Yocket by upgrading to Premium.
Course Highlights
---
---
Delivery medium
On Campus
---
Fees mentioned may differ from the actual amount.
Annual tuition fees
$25,005
Admissions
---
Admit Predictor
Sign up to unlock Admit Predictor and know your admit chances for any course.
Get Admit Chances
---
---
Application Deadline Spring
Nov 15, 2022
Application Deadline Fall
May 01, 2023
Pre-Requisities
---
Application pre-requisites
$75 Application fee
Transcript
Photocopy of passport
English Language Proficiency
Portfolio
---
Course Details
---
Core subject areas
Programming Language Concepts
Principles of Operating Systems
Programming, Data Structures, and Algorithms
Foundations of Computer Science
---
Related Discussions
Ask, post and discuss!
Have a question? Ask and discuss with your fellow aspirants!
Please help with university selection for mscs UTA UMass Boston UMass Dartmouth Njit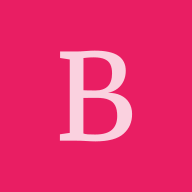 Can DM me if anyone got into NJIT or Boston university or Stevans institute of technology for spring 2023
University selection
Which among these universities is good for MS in Data Science?
1. Univ of Delaware
2. Umass Dartmouth
3. NJIT
4. Suny Albany
5. Rutgers
6. IUPUI #masters #datascience #Da...
Show more DePaul vs NJIT
Hey guys , i got admits from DePaul and NJIT....which one should I pick keeping everything in mind like Visa Approval chances and all??? #admissions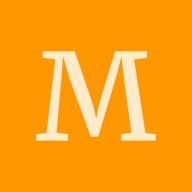 I got admits from UTD, UT ARLINGTON, Stevens (20k scholarship), NJIT, SFSU(San Francisco State University).
Which university should i choose?