Sanika Udhoji
a month ago
Top reasons why student visa gets rejected (USA)
Obtaining a student visa is the first step in studying abroad after receiving an offer letter from an institution. A student visa requires careful planning because it can be denied for a variety of reasons. The F-1 Visa is the most common type of visa issued to international students who wish to pursue higher studies in the US. An F1 Visa is a non-immigrant visa issued to those who wish to attend a university or college in the US. This post will explain the most common reasons why the US student visa applications are denied

Common Reasons behind Student Visa Rejection in the US
1) Incomplete or false documents: You have not provided all the supporting documents or if you submit wrong or inappropriate / false documents (e.g.: bank statements, prior education, etc)

2) Lack of sufficient financial funds: Your student visa will likely be denied by the U.S. consulate if you are unable to provide evidence of sufficient finances to cover the expenses listed on your I-20 or DS-2019 form, including tuition and living expenses.

3) The inability of confirming a necessary return to India after completion of education: If it is established that the candidate can be a potential immigrant then the visa is rejected right away by the visa officer.

4) Incapability to prove English Language Proficiency

5) Failure to explain the reason for choosing a particular course, university, or country: If a candidate is not able to convince/justify his/her intentions to the visa officer then there are high chances of visa rejection. Make sure you are prepared to answer why you selected the particular course and the college/university where you got admission.

6) Inability to provide convincing answers during the interview: This also extends to lack of communication skills as a reason behind the rejection of academic visa applications.

7) Failure to Pass the Security Check: All nonimmigrant visa applicants are required to undergo a security check in various government databases to see if their name has been tagged for any reason.
If your name has been tagged on this system, you can be denied a student visa, depending on the reason

*If you are unable to provide verbal or documentary evidence to support these factors, you risk having your student visa denied.*

Rejection of the visa:
The US Embassy informs the candidate during the visa interview and give them 2 types of slips:

- 221(g) – This slip is issued when the embassy keeps the candidate's visa on hold and verifies information related to the candidate whether he can be a potential immigrant or not. Also, they verify whether the candidate has sufficient funds and no home ties justified during the interview. After the completion of the inquiry, the candidate is informed whether his/her visa is accepted or rejected.
- 214(b) – This slip is given when the candidate's student's visa is rejected and there are general reasons for it which are mentioned in the slip. There can be 1 or more reasons for the rejection. The following can be the reasons for rejection of the visa:
a) Potential immigrant
b) Inadequate finances
c) No home ties justified during the interview

#masters #studyabroad #ms #bachelors #phd #diploma #USA #visa #CommunityMentor
Let's keep Yocket clean, warm and supportive. Kindly adhere to our Community Guidelines when sharing posts.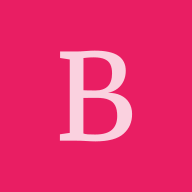 Thank you for the insight Sanika, was very helpful!
What about amap students. Do they give for them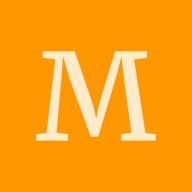 My own brother is under f1 visa studying masters. I want to go for this January intake. Will this affect my visa approval.if anyone knows let me know See more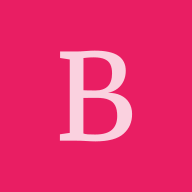 What does it mean by "no home ties justified"
What is security check (7th point)