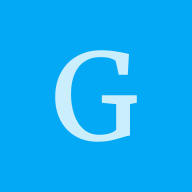 It has been almost a month and a half since I've applied for masters of science in applied mathematics at DePaul University. Should I wait longer or should I proceed with NJIT??
I got accepted for MS in applied mathematics at NJIT, Newark. But I had also applied for the same at DePaul University. I haven't received any response from their end. Should I wait for the results or proceed with njit
Let's keep Yocket clean, warm and supportive. Kindly adhere to our Community Guidelines when sharing posts.

A D
Hi, Depaul and NJIT are very similar universities. The total expense at NJIT might be slightly more. If you want to go to DePaul instead of NJIT, then you can wait. The decision of waiting is up to you. But I wouldn't recommend waiting until after 30 days before the enrollment date begins. But until then assume NJIT is final. You can change the university later. If you haven't booked a visa date t... See more