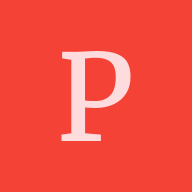 Is any one from EEE Branch? If you are interested doing in other fields please suggest me..
Hello friends I am from EEE background I am preparing for my IELTS exam Is any interested in doing Masters in EEE related field OR You are going to change the domain in masters.. Please mention where are you from? I am from Visakhapatnam, Andhrapradesh. If you are from same place comment don't forget to comment me...
Let's keep Yocket clean, warm and supportive. Kindly adhere to our Community Guidelines when sharing posts.

Tilak Heble
Hey, Pilla Narendra! You can connect with students from different universities and Courses by using Yocket Tool Connect https://yocket.com/connect See more

Hello I'm preparing for IELTS LOOKING for IELTS preparing buddy, From andhra,Krishna dist
Mayank Garg
Hi, Well, there is a easy way to connect to your peers, yocket has a free feature called connect you can always use it to find peers studying in the same college or college you want to pursue Link:-https://yocket.com/connect Hoping it helps, please feel free to reach out to me if you have any questions. See more

Surisetti Lakshmi prasanna
I am from Andhra pradesh krishna district I am changing my domain from ECE to information systems
I am from Andhrapradesh nellore district I am also changing my domain to information systems