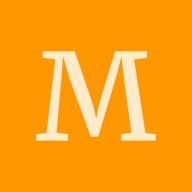 If I get ielts band 5 then am I Eligible for anu university in uk???
Let's keep Yocket clean, warm and supportive. Kindly adhere to our Community Guidelines when sharing posts.

Tilak Heble
Hey Maneesha Talari Most of Universities in UK have waived IELTS If u have studied in English till 12th Class! Check University website for full details. If you have not studied in English till 12th Class, then it's better to retake IELTS since Band 5 is not enough. Alteast Band 6 and above is needed. Most of Uni ask for Band 6 and 6.5 has minimum requirement!! If you are struggling with ... See more
In uk they aren't asking for ielts i guess. Go to a consultancy and start applying
Most universities accepts 12 English Mark's, no need of IELTS.


No. Atleast 6.5 overall is required. However if u have scored more than 75-80% in your 12th boards english, you might get the waiver of Language See more