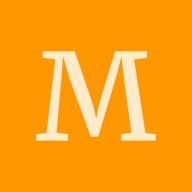 How to prepare for IELTS in 20 days?
Is anyone here who is preparing for IELTS? Are 20 days sufficient for IELTS preparation? If yes, how can one plan the study process to score 7.5+ band in IELTS within 20 days? Also, provide insights about study material to practice. #IELTS
Let's keep Yocket clean, warm and supportive. Kindly adhere to our Community Guidelines when sharing posts.

Join leap scholar ielts crash course for 2 weeks. They charge 199/- for the live classes and are pretty good to distill important information. See more
Yes, gautam 20 days are very much sufficient for IELTS preparation. But it is heavily dependent on your command over basic English language.If you have done your schooling in English medium then it will be much easier for you to prepare for exam . Despite of coming from gujrati medium I myself scored 7 bands with 15 days of preparation. So it depends on your dedication and practice And you can use... See more
2 weeks should be enough. But i personally feel performance in ielts depends on your english skills thats it. See more