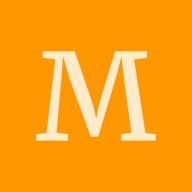 How many hours a day should one study for GMAT 750 score?
Hi guys, if you are planning to take the GMAT, how are you planning your preparation? If one aims to score 750 in GMAT then how many hours a day should be studied and for how long? Also share your experience of the study materials, study plan and other useful tips. #GMAT
Let's keep Yocket clean, warm and supportive. Kindly adhere to our Community Guidelines when sharing posts.

If you are a working professional or student who cant give more than 2 hours/day on weekdays and 3 hours on weekends, then you will require a preparation period spread over 8-10 weeks. During this period, go through all your offline and online modules, strengthen basics, and work hard on your weaker sections in order to lose less marks in those areas. Take up some online courses that are known wel... See more
It doesn't depend on how many hours you study.. Depends on how much you understand