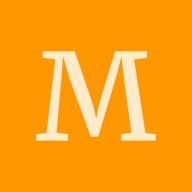 CS and IT are alike? Hi guys. I went over ASU's CS and IT masters course and they look almost similar.
Is this really the case with respect to job opportunities after doing one of the courses? #applicationprocess #admissions #cs #it
Let's keep Yocket clean, warm and supportive. Kindly adhere to our Community Guidelines when sharing posts.

Smoky Zz
Hi Meghana No They are not alike except for either Data analytics track or Cybersecurity Track, whereas Software Engineering is almost same as CSE . CSE has thesis and Software Engineering Don't. Regarding Job Opportunities, You are paid based on your skills on your specialization and Degree name or College won't matter much after the inital days. Like Graphic information Technology program at A... See more