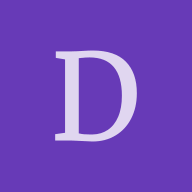 Can I aim for North Eastern University , Computer Science or Artificial Intelligence?
My Profile:
10th - 10/10 GPA
11th+12th - 97.7/100
B.Tech in Computer Science and engineering - 9.03/10 CGPA
Internship - 13 months( Robotic Process Automation)
Experience - 24 months ( RPA, React Js , Java Script)

GRE: 169 Q / 161 V / 3.5 AWA
IELTS: 7

Certifications:
RPA
CISCO Networking Associate

Reasearch Papers:
2 published in IJERT
1 published in JOICS

Resource person for faculty Development Program:
SVCE, Tirupati
NMITD, Mumbai

I wold like to know I f I can get into NEU.
I would be happy if anyone can sujjest other colleges too for my profile.

Thankyou in advance.
Let's keep Yocket clean, warm and supportive. Kindly adhere to our Community Guidelines when sharing posts.

Smoky Zz
Hi Daruru You Seem to have an outstanding Profile but Your English Proficiency is a bit on the low end for CSE programs and It's recommended that you have to score either 7.5 in IELTS or 100+ in Toefl. If you can't retake English Proficiency, See if they Allow Duolingo and Score more than 125+. Well Neu is Among the Top Colleges in States for Artificial Intelligence, You Can keep it as Your Target... See more