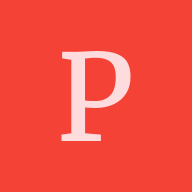 Can anyone please suggest universities for MS in Cybersecurity
Hey folks, I am looking for few good universities for MS in Cybersecurity. Bachelor of Engineering - Computer Engineering Cgpa - 8.05 IELTS - 7.0 Work experience - 1 year as a part of automation team at Accenture. Paper publication - 3 Certification - 1 (CEH v10)
Let's keep Yocket clean, warm and supportive. Kindly adhere to our Community Guidelines when sharing posts.

Jagadeesh Bodavula
Hi Piyush, Your profile look really good. I can suggest you few universities which have good cyber security track. Apart from them I suggest you to use the college finder tool by Yocket to get a tailor made shortlist of universities for your profile by following this link: https://yocket.com/college-finder/masters My suggestions are: 1. San Jose State University 2. Arizona State University 3. Un... See more
If you wish to come Canada, I admitted in NYIT Vancouver.