Civil Engineering ,
Department of Civil Engineering
Discuss this course with fellow aspirants!
Overview
Master of Civil Engineering is one of the best courses to choose from that offers in-depth learning in a Civil Engineering. An MS Degree in Civil Engineering from the Texas A&M University, College Station has consistently made its place among the top global universities. International students prefer this course at the Texas A&M University, College Station due to its high graduate employability rate.

Texas A&M University, College Station offers exceptional education quality, high-end practical learning and ample work opportunities to its international students. After receiving their MS Degree in Civil Engineering from the Texas A&M University, College Station, students will be competent to carry out extensive research work in the field.

The interactive curriculum, vast research opportunities and exceptional teaching faculty at Texas A&M University, College Station offer students a life-altering learning experience. A Master of Science Degree helps students become creative and independent researchers. Overall, an MS Degree in Civil Engineering from the Texas A&M University, College Station is a great choice for students who want to analyse the field in great depth.

Why Study Civil Engineering at Texas A&M University, College Station


A popular choice for international students with a diverse community
Learn from the best faculty members and become their research assistants
High-end labs to facilitate research work
Excellent placement programs after course completion
---
Get Premium. Get the global course ranking
Find out the worldwide ranking of this course along with many other amazing benefits of Yocket by upgrading to Premium.
Course Highlights
---
---
Delivery medium
On Campus
---
Fees mentioned may differ from the actual amount.
Annual tuition fees
$18,705
Get unsecured loans up to Rs. 75 lakhs!
Get interest rates as low as 7.99%
5000+
students availed education loan
3000 Cr+
loan sanctioned till date
100% Finance
- No margins!
Admissions
---
Admit Predictor
Sign up to unlock Admit Predictor and know your admit chances for any course.
Get Admit Chances
---
---
Application Deadline Fall (Funding Deadline)
Dec 15, 2022
Application Deadline Fall (Final Deadline)
Apr 15, 2023
Pre-Requisities
---
Application pre-requisites
Online Application
Application Fee
Statement of Purpose
Unofficial Transcripts
Three letters of Recommendation
English Language Proficiency
---
Test score requirements
Minimum Aptitude Scores
GRE
Waived off
GRE has been waived off for this course until further notice
---
Academic Pre-Requisites
Applicants must has a bachelor of science degree in mechanical engineering or a closely related field from an accredited colege in the United States or an approved institution of higher learning abroad in order to be eligible to apply. Applicants wif a bachelor degree in math or physics may apply.
Previous Undergraduate Study: 3.25/4.0) or equivalent) for the last 60 semester hours or 90 quarter hours
Previous Graduate Study (If applicable): 3.5/4.0 or equivalent
Find all the GRE waived off courses by applying our quick filter!
Yocket's Counsel
University & Course Shortlisting
Visa & Scholarship Mentoring
Course Details
---
Core subject areas
Environmental Engineering Processes III
Remote Sensing in Hydrology
Environmental Engineering Management
Engineering Analysis of Treatment Systems
Environmental Measurement
Tools for Highway Materials and Pavement Design
Stabilization of Soil-Aggregate Systems
Class profile
Total no. of students in the class
224
Student faculty ratio
3:1
---
Related Discussions
Ask, post and discuss!
Have a question? Ask and discuss with your fellow aspirants!
Can anyone please share the whatsapp group link for computer science students in TAMU Fall'22 Do they accept Duolingo scores??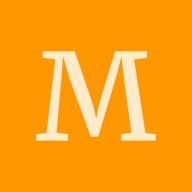 USC vs TAMU vs NCSU (MS in CE)
Which college is better for an MS in Computer Engineering with a specialization in Design Verification and Computer Architecture (mainly ASIC focused track) in terms of internship and job opportunitie...
Show more
University Confusion
Which is good for Data Science. Tamu DS vs IUB DS ? Is Tamu DS course work really good than IUB.Anyone enquired how good is tu DS course and how does the electrical and Statistical tracks help us in s...
Show more