Biotechnology ,
Department of Biotechnology
Overview
BSc Eng. in Biotechnology at the prestigious Technical University of Denmark is the first step towards acquiring valuable insights in the field of Biotechnology.

Being a renowned university, Technical University of Denmark receives enough funds to ensure the best education facilities for its students across all programs. This undergraduate program offered a full-time basis emphasising on building the foundation of knowledge in the concerned subject matter for students to prosper in their professional careers.

BSc Eng. in Biotechnology at TUOD is ranked globally by estimated organisations. Such recognition speaks volumes about the course's importance and effectiveness in the present scenario.

The top-notch faculty, modern facilities, and the aura of creativity and innovation in the TUOD campus is a life-changing experience for the students looking forward to kickstart their careers. Overall, a BSc Eng. in Biotechnology at Technical University of Denmark is an excellent opportunity to grow into a learned professional and bring new developments in the world.
Course Highlights
---
Program duration
36 Months
Degree type
Biotechnology
Course credits
180
View course page
---
Delivery medium
On Campus
---
Tuition fees
Fees mentioned may differ from the actual amount.
Annual tuition fees
$15,000
Full course fees (36 months)
$45,000
View tuition fees
Ask, post and discuss!
Have a question? Ask and discuss with your fellow aspirants! IS GRE REQUIRED in US for MS Biotechnology?
Profile evaluation for Fall 2023 MS Biotech
CGPA: 9.33 Research experience: 8 months Internship at NGO for 5 months GRE and language proficiency tests not yet given Kindly suggest ambitious, moderate and safe universities for MS in Biotechn...
Show more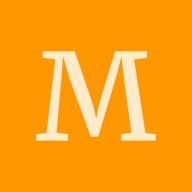 Which are the top universities in Germany for Ph.D. in Biotechnology?
Hey students! Is anyone pursuing a Ph.D. in Biotechnology in Germany? Do you have an idea about the top universities in Germany for Ph.D. in Biotechnology? Please consider the admission process, facul...
Show more

Student's applying for Masters Biotechnology.
I would like to connect with people who are applying for Master's in Biotechnology Fall 2023 (UK).
Please drop a text if you are interested. Hi , need suggestion for Diploma in Canada .
I have completed BSC ( hons ) in Biotechnology (3year degree ) but I don't wish to stay in this field any longer instead I want to shift to management/ marketing and do a MBA in that. Can anybody sugg...
Show more