Health Sciences ,
Department of Health Sciences General
Discuss this course with fellow aspirants!
Overview
Masters in Health Sciences at the prestigious Purdue University West Lafayette is an opportunity for students to enhance their knowledge, skills, and career through innovation and research. Being a renowned university, Purdue University West Lafayette receives enough funds to ensure the best education facilities for its students across all programs.

This post-graduate program offered on a full time basis has a well-designed curriculum that perfectly blends theory and practical learning. It prepares the students for their professional life to reach new heights of success.

Masters in Health Sciences at Purdue is ranked globally by estimated organisations. Such recognition speaks volumes about the course's importance and effectiveness in the present scenario.

The top-notch faculty, modern facilities, and the aura of creativity and innovation in the Purdue campus is a life-changing experience for the students looking forward to kickstarting or upgrading their careers. Overall, a Masters in Health Sciences at Purdue University West Lafayette is an excellent opportunity to grow into a learned professional and bring new developments in the world.
Course Highlights
---
---
Delivery medium
On Campus
---
Fees mentioned may differ from the actual amount.
Annual tuition fees
$20,856
Full course fees (18 months)
$31,284
Admissions
---
Admit Predictor
Sign up to unlock Admit Predictor and know your admit chances for any course.
Get Admit Chances
---
---
Application Deadline Spring (Standard Deadline)
Oct 15, 2022
Application Deadline Summer (Standard Deadline)
May 01, 2023
Pre-Requisities
---
Application pre-requisites
Online application
Application fee
Official Transcripts
Proof of English language proficiency
Personal Statement
---
Related Discussions
Ask, post and discuss!
Have a question? Ask and discuss with your fellow aspirants!
Is diversity essay needed for Purdue spring 2023 comp sci application?
300+ in gre is a good score for masters in Chemical engineering?
Getting 300+ can land me to a good college for masters in chemical engineering? And having a cgpa of 9+ Also what is the difference between thesis and non thesis programs . And research or project ...
Show more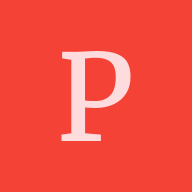 Chances for purdue west Lafayette
#admissions Cgpa - 8.24/10, third gen IIT Degree - electrical Gre -315 Ielts -7.5 Work experience - 2 years (research in the field of RL) Patent field - 1 in the field of AI Research papers - 0 Criteria for Purdue University, West Lafayette
Planning to apply the Purdue University West Lafayette for MSCS for spring 2023.
Gre : 304
TOEFL: yet to give
Work Experience: 6.5 years in IT industry as a developer.

Will I...
Show more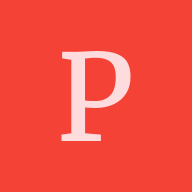 Purdue University Application fee payment
Is there any way to make the Purdue University fee payment online? I only got this option to pay through icici bank offline.

Please help #masters #Purdue #purduenorthwest