Electrical and Computer Engineering ,
Department of Electrical and Computer Engineering
Discuss this course with fellow aspirants!
Overview
MS in Electrical and Computer Engineering at the prestigious Portland State University is an opportunity for students to enhance their knowledge, skills, and career through innovation and research. Being a renowned university, Portland State University receives enough funds to ensure the best education facilities for its students across all programs.

This post-graduate program offered on a full time basis has a well-designed curriculum that perfectly blends theory and practical learning. It prepares the students for their professional life to reach new heights of success.

MS in Electrical and Computer Engineering at PSU is ranked globally by estimated organisations. Such recognition speaks volumes about the course's importance and effectiveness in the present scenario.

The top-notch faculty, modern facilities, and the aura of creativity and innovation in the PSU campus is a life-changing experience for the students looking forward to kickstarting or upgrading their careers. Overall, a MS in Electrical and Computer Engineering at Portland State University is an excellent opportunity to grow into a learned professional and bring new developments in the world.
---
Get Premium. Get the global course ranking
Find out the worldwide ranking of this course along with many other amazing benefits of Yocket by upgrading to Premium.
Course Highlights
---
Electrical and Computer Engineering
---
Delivery medium
On Campus
---
Fees mentioned may differ from the actual amount.
Annual tuition fees
$16,560
Full course fees (24 months)
$33,120
Admissions
---
Admit Predictor
Sign up to unlock Admit Predictor and know your admit chances for any course.
Get Admit Chances
---
---
Application Deadline Fall
Mar 01, 2023
Pre-Requisities
---
Application pre-requisites
Online application
Application fee
Transcripts
Copy of English language proficiency test score
---
Opportunities
---
Thesis M.S. students must also develop, write, and give an oral defense of a thesis approved by the student's thesis committee. The defense is public and its schedule must be posted in the Electrical and Computer Engineering Department at least two weeks in advance.
For the coursework-only M.S. option, students take courses following an adviser-approved track of graduate classes. These tracks were designed by the faculty to give both depth and breadth of knowledge in the specified study area. This depth and breadth approach greatly improves a student's ability to get a job in the specified area or do research in the specified area. Most M.S. students will follow one of the pre-approved, faculty-designed tracks shown. These are the tracks used by DARS to determine if a student is ready to graduate. However, it is possible to develop a custom track with faculty adviser and Graduate Program Director approval. Coursework-only students must submit an adviser-approved study plan Program Completion Form from their desired track no later than completion of sixteen ECE graduate credits.
Related Discussions
Ask, post and discuss!
Have a question? Ask and discuss with your fellow aspirants!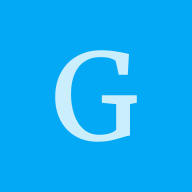 Gadamsetti Siva Sai
Srinivas Rao
3 months ago
Did anyone get admit for VLSI ECE in PSU college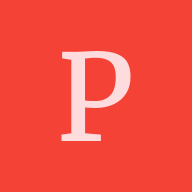 Hey everyone! Did anyone apply for Portland State University for MS in Electrical and computer engineering for winter intake. Please share if there is any group on social media. DM me lets discuss.
PSU ECE vs SJSU EE ?? Which is better ??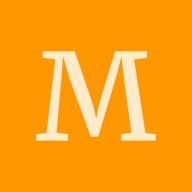 HI, I have received an admit from PennState Great Valley for MEM. I haven't heard much about this particular campus of PSU as compared to other campuses. Could you let me know more about this campus? AskCM AskCM