Electrical Engineering Technician ,
Department of Electrical Engineering
Discuss this course with fellow aspirants!
Overview
Diploma in Electrical Engineering Technician at the prestigious Niagara College, Welland is the first step towards acquiring valuable insights in the field of Electrical Engineering.

Being a renowned university, Niagara College, Welland receives enough funds to ensure the best education facilities for its students across all programs. This undergraduate program offered a full-time basis emphasising on building the foundation of knowledge in the concerned subject matter for students to prosper in their professional careers.

Diploma in Electrical Engineering Technician at NC is ranked globally by estimated organisations. Such recognition speaks volumes about the course's importance and effectiveness in the present scenario.

The top-notch faculty, modern facilities, and the aura of creativity and innovation in the NC campus is a life-changing experience for the students looking forward to kickstart their careers. Overall, a Diploma in Electrical Engineering Technician at Niagara College, Welland is an excellent opportunity to grow into a learned professional and bring new developments in the world.
Course Highlights
---
---
Delivery medium
On Campus
---
Fees mentioned may differ from the actual amount.
Annual tuition fees
CA$16,330
Full course fees (24 months)
CA$32,660
Admissions
---
Application Deadline
Rolling
Pre-Requisities
---
Application pre-requisites
Application form Application Fees Transcripts Resume Letters of Recommendation Personal Statement English Test Scores
---
Related Discussions
Ask, post and discuss!
Have a question? Ask and discuss with your fellow aspirants!
Choosing between Northeastern and NC State for MS Chemical Engineering
Hey Guys, I have received admits from Northeastern and NC State for their respective master's programmes in chemical engineering and I'm trying to determine which program would be the better option. K...
Show more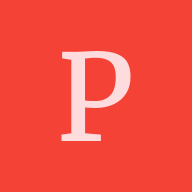 Anyone going for MS in EPSE at NC state? Lets connect!
TAMU or NC STATE RAYLEIGH for MEM?

ASU(Computer Engg) vs NC State University(Computer Engg) vs SUNY Buffalo(Data Science) vs Virginia Tech(Computer Engg)
Which University is better in terms of Job opportunities,Location,