Technology - Information Assurance & Security ,
Department of Information Technology
Overview
MS in Technology - Information Assurance & Security at the prestigious Indiana University- Purdue University Indianapolis is an opportunity for students to enhance their knowledge, skills, and career through innovation and research. Being a renowned university, Indiana University- Purdue University Indianapolis receives enough funds to ensure the best education facilities for its students across all programs.

This post-graduate program offered on a full time basis has a well-designed curriculum that perfectly blends theory and practical learning. It prepares the students for their professional life to reach new heights of success.

MS in Technology - Information Assurance & Security at IUPUI is ranked globally by estimated organisations. Such recognition speaks volumes about the course's importance and effectiveness in the present scenario.

The top-notch faculty, modern facilities, and the aura of creativity and innovation in the IUPUI campus is a life-changing experience for the students looking forward to kickstarting or upgrading their careers. Overall, a MS in Technology - Information Assurance & Security at Indiana University- Purdue University Indianapolis is an excellent opportunity to grow into a learned professional and bring new developments in the world.
Course Highlights
---
Program duration
18 Months
Degree type
Information Technology
Course credits
30
Semesters
3
View course page
---
Delivery medium
On Campus
---
Tuition fees
Fees mentioned may differ from the actual amount.
Annual tuition fees
$26,000
Full course fees (18 months)
$39,000
View tuition fees
Admissions
Link to admissions
---
Admit Predictor
Sign up to unlock Admit Predictor and know your admit chances for any course.
Get Admit Chances
---
Go to application page
---
Deadlines
Application Deadline Spring (Final Deadline)
Sep 01, 2022
Application Deadline Fall (Priority 1)
Jan 02, 2023
Pre-Requisities
---
Application pre-requisites
, Online Application, Resume and Portfolio, Personal Statement, Transcripts, References, TOEFL / IELTS, Application Fee
---
Ask, post and discuss!
Have a question? Ask and discuss with your fellow aspirants!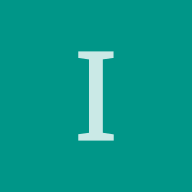 Information technology
Hi! Any go to australia for it program? is Please Suggest Universities(MSC in CS) for my Profile(Spring-23)
B.E.(Information Technology) CGPA - 8.94, GRE - 297(Q-161, V-136), IELTS - 6.5, 1.5 Years of experience as a Software Engineer in MNC.
University List
Hi, I'm Karan. Completed my bachelor's in Information Technology(21'batch). I have 2 year's of experience as Software Developer excluding 5months intern experience. My GRE score is 302 and IELTS is 7,...
Show more
Hi,
I have received the offer letter from BSBI that is Berlin school of business and innovation. I am looking for One year course in Project Management. I am confuse that shall i go with school or univers...
Show more
Venkata Harshith Sai
Nerella
6 days ago
Profile evaluation for Spring 23
B.Tech - 6.5 in Information technology IELTS - 7 Work Experience - 12 months Can anyone suggest universities for MS in computer science for Spring 23.