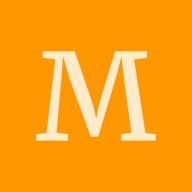 What subjects to look for in a CS masters degree in USA?
I am switching from EEE to CS and am curious to know as to what subjects in CS would benefit me for employment and in learning relevant topics for today. #cs #careerswitch
Let's keep Yocket clean, warm and supportive. Kindly adhere to our Community Guidelines when sharing posts.

A D
Hi, The factors that affect your chances (from highest to lowest weightage) for a tech degree are- Bachelor's CGPA/percentage, GRE, TOEFL score, Projects accomplished(profile of a student for the degree, competitions won if any, research work if any. certifications won't have that much impact I am so glad you are reaching out this early to start your study abroad journey. I would say that - make ... See more

A D
Hi, Did you get admission and you are looking for selecting courses at the university or are you yet to apply and are looking to improve your profile to get an admit? See more