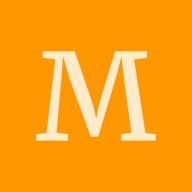 university suggestion based on profile Please suggest me good universities for my profile.
Ug: electronics and communication engineering Cgpa : 7.58 ielts : 7 gre : 320 Backlogs : 0 Work experience: 12 months Internship : 6 months Planning to pursue masters in Information systems
Let's keep Yocket clean, warm and supportive. Kindly adhere to our Community Guidelines when sharing posts.
Vijaya Lakshmi K
Hello Manish, Here is a list of universities you can look into with the details you have provided - 1) University of Pittsburgh 2) Iowa State University 3) University at Buffalo SUNY 4) University of Texas at Dallas 5) University of Houston Further, you can use the Yocket College finder tool - https://yocket.com/college-finder/masters to get a personalized list of universities divided into the ... See more