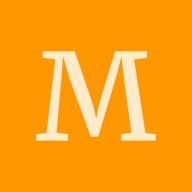 STEPS TO APPLY TO A UG UNIVERSITY ABROAD PART 2!!
As promised, here's part 2 of the Steps to Apply to a University.

If you haven't read the 1st Part, make sure to read it here:
https://yocket.com/feed/steps-to-apply-to-a-ug-university-abroad-part-1-743377

1. Deadlines!! Keep a track of the deadlines based on Fall or Spring intake and make sure to never miss a deadline. You can use Yocket's Deadline Dashboard to stay on top of the deadlines.
2. Start applying to Universities. (Try to apply to more than one University)
3. Finalise one University after receiving the admits
4. Apply for VISA and book a visa slot!

BONUS: To make the process less stressful and lonely, you can connect with other aspirants who might be going to the same University as you! (~The world is a small place you see~)

Which steps did this list miss out? Put it in the comments below!
P.S. Find VERY important links down below!
#studyabroad #applicationprocess #YocketCountdown #Top5
Let's keep Yocket clean, warm and supportive. Kindly adhere to our Community Guidelines when sharing posts.