Profile Evaluation Request
CGPA: 9.89 (Mechanical Engineering) Gold Medalist SVNIT, Surat DAAD WISE Internship, TU Darmstadt, Germany GRE: 313 (164 Q, 149 V, 3.5 AWA) TOEFL: 104 Work Ex: 3.5 years in BPCL in Operations Program: MS Industrial Engineering/Operations Research Shortlisted Universities: 1. Georgia Tech 2. UC, Berkeley 3. Purdue University 4. University of Texas, Austin 5. Texas A&M University What are my chances especially in Georgia Tech?
Let's keep Yocket clean, warm and supportive. Kindly adhere to our Community Guidelines when sharing posts.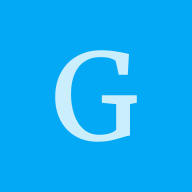 I would be a little concerned over your GRE score, but otherwise a great profile. Best of luck 👍🏻 You might get an admit from all of them, excellent profile!
You will make it You have a great profile