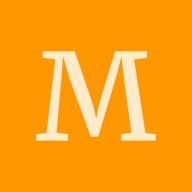 Profile evaluation needed for MS in Cybersecurity.
IELTS: 7.0 overall, 8.5 Listening, 6.5 Reading, 6.0 writing, 6.0 speaking. CGPA: 7.66 INTERNSHIPS: 1 internship as web developer for 3 months Can someone please rate my chances of getting into Penn State university.
Let's keep Yocket clean, warm and supportive. Kindly adhere to our Community Guidelines when sharing posts.
Mayank Garg
Hi, so, there are many factors (LORs, Gre, CGPA) that depend on whether you'll be admitted or not so based on your profile you have done excellent work and have maintained a good record your chances of getting in the University surely are high, but no one can guarantee it. hope you find this helpful and reach out to me if you face any query i'll try to help you out. See more

Jagadeesh Bodavula
Hi Manav, It is a hypothetical question, no one even the university person is unable to decide whether you get an admit or not in a certain university. It depend on many factors like your profile suitability for that university, better applicants, time of applying and many other. But even then, as per my knowledge, It is really a renowned university and I don't think you have better chances of ... See more