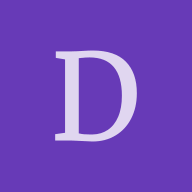 Profile Evaluation and University Shortlisting for Masters in Business Analytics
Hi i have competed my bachelors (computer science Engineering ) in 2016 Cgpa on 4 points : Bachelors - 3.5 Intermediate - 3.7 10th - 3.7 Work Experience of 5.5 Years in Product based Industries in Business Intelligence and Analytics . I am planning to give my IELTS in second week of august and looking to apply for spring 2023 into some decent Universities. Can you help me with list of some universities and chances of getting into if i can apply before the end of this august .
Let's keep Yocket clean, warm and supportive. Kindly adhere to our Community Guidelines when sharing posts.

I also graduated in 2016 and had similar experience in business analytics and aiming for spring. I am researching few universities will let u know. See more