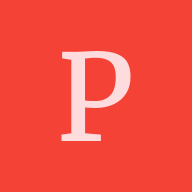 Need a clarification: once the offer is accepted, we can't defer the offer ?
As I have only less time to process all my necessary docs ( loan , visa) for this fall 2022, I have asked the university for extension. Not sure whether they will provide. To be in a safer side, I wanted to accept the offer and keep , so if an extension is provided, I'll go, otherwise need to go in next intake. There is only sep 2023 intake for the course i applied and it will be late, also I wished to go for Jan 2023. So I'm in confusion to accept or defer it. If I accept my offer ,  and later if I want to defer that offer, am I able to defer like that ?  Is it like that to do only one process like accept or defer ? Not both ?
Let's keep Yocket clean, warm and supportive. Kindly adhere to our Community Guidelines when sharing posts.

Tilak Heble
Hey, Pradheepa! Most of the time you can ask for deferral after accepting offer! But some uni and some may not have Deferral option, so it's better to check University. Mail them your concern Hope this helps you!! See more