My profile is Gre 322 Duolingo 119 CGPA : 6.8 6backlogs(cleared) Can anyone suggest me some universities for computer Science course for Spring 2023
Let's keep Yocket clean, warm and supportive. Kindly adhere to our Community Guidelines when sharing posts.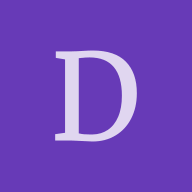 Duolingo checks the proficiency of candidates as a holistic score on a scale of 10-160 with 5 point increments. How come you got 119!? See more Hi, Karthik got to know about your query looking at your GRE and Duolingo scores I can easily say that you can achieve some of the top-ranked universities in the US. But when I look further at your Degree scores then I feel that you can still get into these top-ranked universities but to achieve that you need to craft your documents subtly to grab admission. You have an exact profile like me, but ... See more

Aditya Alladi
Hello there Karthik, I have shortlisted some of the universities for you for MS in Computer Science categorized into three sections ( Ambitious, Target, and Safe Universities) Ambitious: 1) Rochester Institute of Technology 2) Oregon State University 3) George Washington University 4) University of California, Riverside Target: 1. Rutgers University-New Brunswick 2. Florida State Univers... See more
Yashu ..
Hi, You can look into GMU, UNT, Texas Tech, IITC, CSULB and more. You can go through the yocket free tool at https://yocket.com/college-finder/masters You have to feed in your profile in 4 simple steps and tool predicts the colleges suitable for you based on your profile and categorizes them into three categories namely, safe, ambitious, target. I would suggest you to apply for atleast 2 college... See more