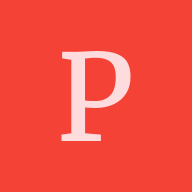 MSBA after work experience of 2 years in Core construction/ manufacturing company
I am interested to pursue master in business analytics from reputed universities in US. Is there any difficulty to get admit in good MSBA programs of US after working for 2 years in core construction companies like L&T. I don't have any experience / projects related to analytics. I can get 315-320 in GRE. Have CGPA of 8.43/10 and have btech in chemical engineering from tire-1 And how is the job market for people like me after MSBA if I go with this type of pre work ex.
Let's keep Yocket clean, warm and supportive. Kindly adhere to our Community Guidelines when sharing posts.

Hi, Work experience is not necessary to pursue an MSBA program. The programs are usually structured to cater to people from all backgrounds and all levels of work experience, unlike an MBA program where work experience is a must. The job market is strong as companies across a wide range of industries are snapping up MSBA grads so you can work in Information Services, Professional, Scientific, and ... See more