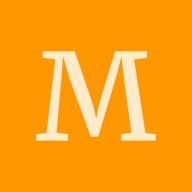 Ms in business analytics or data science for fall'23
CGPA is 8.36 (Information Technology) GRE is expected to be 325+(taking it in the end of July) I have a total of 4 years of experience and 2 years in healthcare analytics. I don't have any relevant research experience. which schools should i target?
Let's keep Yocket clean, warm and supportive. Kindly adhere to our Community Guidelines when sharing posts.

Hi, You can look into the following universities in no particular order: 1. Purdue University 2. California Polytechnic State University, San Luis Obispo 3 University of New Haven 4. Duke You can go through the yocket free tool at https://yocket.com/college-finder/masters The tool predicts the colleges suitable for you based on your profile and categorizes them into three categories namely, saf... See more

Tilak Heble
Hey, Me Ha! You Profile looks good with good CGPA and Work experience, excepted GRE score is also good! But IELTS score will matter during Targeting Unis! You can Use the College Finder Tool by Yocket To find Universities based on your preferences! Like course, budget and other things! https://yocket.com/college-finder See more

Aditya Alladi
Hello there Me, As you have not mentioned your English Proficiency Scores, I have assumed your score and have shortlisted some of the universities for you (considering 7 or equivalent in IELTS) for MS in Business Analytics categorized into two sections ( Ambitious, Target, Universities) Ambitious: 1) Stevens Institute of Technology 2) California Polytechnic State University 3) University of Mi... See more