Is it worth doing MS in Information system from Northeastern University as it is really expensive?
Let's keep Yocket clean, warm and supportive. Kindly adhere to our Community Guidelines when sharing posts.
Ketan Patil
Hi Aditi, NEU MIS is definitely worth it, why? -NEU's MIS programme is technical in nature, with graduates working in a variety of fields such as data science, business analysis, and software engineering. -NEU has a location advantage with Boston being a technical hub, though location has taken a back seat due to covid and interviews for internships and full-time positions being conducted online... See more
Hitesh Vijan Community_Mentor
What I have gathered talking to people from NEU students and people living in Boston are. 1) Degree value is far less because of the giants which are just adjacent so skills will be more valuable. 2) Maximum Indian Population. If you going with a mindset of experiencing American life there will be less chance of getting it as. 3) Class size is about 400-500 & then batches of size 100-120 and 80-90... See more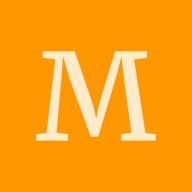 Please don't go to north eastern It's just a mini India Also below avg Cope up program is shit
Im confused too. My friends who studied there say its not worth since they get normal jobs as others, but they themselves choose to study at a prestigious university. See more
Hi I have the same question. Arre you considering neu?