I'm studying 12th class right now can anyone can anyone suggest me,great University in german for batchelors technology for computer science
Let's keep Yocket clean, warm and supportive. Kindly adhere to our Community Guidelines when sharing posts.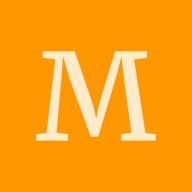 Mazee karo bhai.... Life abhi shuru huii hai Sutta piyo... Moujj karoo Hi Sai, Germany offers most bachelors programs only in German, so many prefer studying in English taught unis for their bachelors and then Masters in Germany since that is majorly English taught there, and international friendly too. Bachelors in Germany is usually pretty rare for international students to pursue, but if you would like to connect with people, here are a few of them: https://yocke See more Also can anyone tell when to apply i am too in 12th grade rn.