I request everyone to give suggestions.
I got gre 323 marks quant marks169 and verbal is 154 in first attempt .I am currently 6thsem student from BMSCE bengaluru . can i get any help and guidance which university will be suitable for me bez i have strong resume but no guidence for me pls i need suggestions i request everyone I don't knw how to go throuhh the process and counselor are confusing and demanding high amount.pls i nedd ur #help to shortlisting the university 🙏🙏🙏🙏🙏🙏🙏🙏🙏🙏🙏🙏🙏🙏🙏
Let's keep Yocket clean, warm and supportive. Kindly adhere to our Community Guidelines when sharing posts. So Bipul after having rice the following universities you can try for MS in CS. The electives of DS are available in all universities mostly. Umass Amherst, NEU, NCSU, UC IRVINE, Virginia tech, Stony Brook, Rutgers, UNC Chapel Hill, UCSD, ASU USC. See more
Hi Bipul. You indeed have a really good profile. Finalize on the domain you want your masters to be focused on and if you want it to be research or course based. Once you finalize that, look for relevant programs in countries like US, Canada, UK, and select few best amongst those in terms of program coursework, job opportunities and lab facilites. Talk to alumnis from those unis and proceed from t... See more First mention you're CGPA other factors come later. It's like having sambar rice without rice.
You have enough time to gather info and apply. Join aspirants group/uni group on yocket/whatsapp/telegram for master's course of your interest. Talk to other students. See more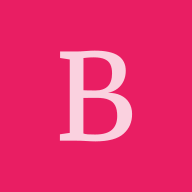 ECE fromBengaluru my i have publish 1paper in spring publications in BLSI and 3reaearch paper in ML is going on and many project have done in full stack See more