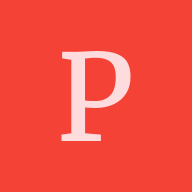 I got two admits one from Pitts for Ms in information science(one pre requisite given - data structures) and another one from CSUF accelerated masters in software engineering. Which one should I go with? Please suggest.
Profile: Work ex: 7.6 yrs(total in software industry) B.E. in electrical and electronics branch from okayish college Cgpa:7.17 12th: 77.4% 10th: 82.6%
Let's keep Yocket clean, warm and supportive. Kindly adhere to our Community Guidelines when sharing posts.

Final decision is yours I suggest U Pittsburgh bcoz of reputation & world ranking All the best 😁

Pittsburgh is a metropolitan city, no need to worry about employment

U Pittsburgh without any second thought It's among world's top 200 universities All the best 😁

Pitts - What does that mean ? University of Pittsburgh ? Pittsburgh State University ? Give clarity See more