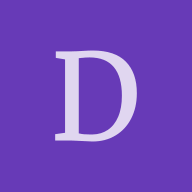 Hi freinds! Need an suggestion. I got admitt from Michigan technological University.for fall 2022. And i only have one admitt for fall 2022. Does this affect my visa process? Or is it better to go with spring 2023.
Any suggestions please
Let's keep Yocket clean, warm and supportive. Kindly adhere to our Community Guidelines when sharing posts.

Hi, U already got an admit, you cn go ahead with the visa process. Also, you can connect to different people using the Connect tool on Yocket. https://yocket.com/connect You just have to enter the course, university, the intake and the application status you are looking for. You will find different people who have applied for the university from the connect tool. You can chat with them on the yock... See more

Tilak Heble
Hey, Divya Naidu! For Visa Process, Minimum of One Admit is required and you already have that. Since you the admit and if you are fine with Uni and course, go ahead with visa process, you will have no problem! Hope this Help you!! See more

Yashu ..
Hi, I would suggest to go through the visa process. You may not even be asked this question. If asked, you can mention the reason to choose this particular university. If you have a valid research interest or some other factor which prompted you to choose MTU, you can simply mention that. Hope this helps! See more