hello everyone Please suggest me some US universities for fall 2023 msc in computer science Here is my profile:
Bachelor's of science in IT : 8.22 cgpa Masters of science in IT : currently in last year Enrolled in masters because the criteria for ms in usa is they require 4 years bachelor's Work experience : 8 months (currently employed ) Gre , IELTS are not yet written Thanks in advance
Let's keep Yocket clean, warm and supportive. Kindly adhere to our Community Guidelines when sharing posts.
Any WhatsApp group available for 2023?

Smoky Zz
hi Omkar You Seem to have more than avg Gpa but that won't just be your deciding factor for your admission as US has a complete holistic approach to admission, till you take your GRE and english proficiency Why Don't you try the college finder feature on yocket? https://yocket.com/college-finder/masters it will give you an idea of the colleges you might have a chance and help you make better pre... See more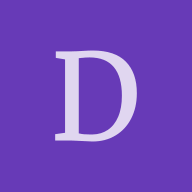 Once you are done with ielts and GRE then we can determine the college list. Its too early to decide now. But having the cgpa mentioned you can secure good admits from colleges. See more