Hello everyone
I am a 2017 graduate with degree in electronics and instrumentation and having work experience in public sector bank. Now I want to pursue Masters. Can anyone please suggest me which course among Business analytics and Data Science will have better chances in admits for me, as I have heard Data Science admits are not quite easy and are preferred for relevant experience students. TIA.
Let's keep Yocket clean, warm and supportive. Kindly adhere to our Community Guidelines when sharing posts.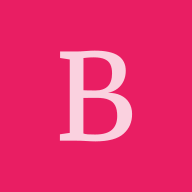 California state university east bay And San jose state university for MSBA
Stony brook University SUNY buffalo SUNY Albany University of Massachusetts Boston Northeastern University Boston Syracuse University University of Texas at Dallas University of Houston Main campus Texas University of Cincinnati University of South Florida Florida international University University of California Merced Apply to all those universities ( Heavy competition) Best of luck 😉 See more Yes, you have got a good feed back MSBA is a better and easier option.
Business analytics is the best