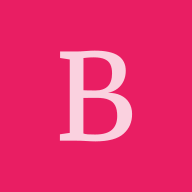 Doubt about MS abroad
Is it hard for a student from private college to get a MS seat ? Like college brand matters ?
Let's keep Yocket clean, warm and supportive. Kindly adhere to our Community Guidelines when sharing posts.
Mayank Garg
Hi, Yes you can totally get a seat even if you are from private college, No only your willingness to study and grasping knowledge is judged by the Admission community not the name of the college you belong from. You can Also shortlist best universities for yourself by using the yocket College finder tool, It is free and helps students to find Universities that fit them perfectly, you can find the... See more
It's not hard to get an admit in private universities. Admit decision is same for almost all the universities. But public universities are better than private as your transcripts from public universities have more value than private. You will get more scholarship in public than private and fee will also be lesser than private See more

Yashu ..
Hi, You can absolutely get an MS seat. Admissions depend on your overall profiles including GMAT/ GRE and IELTS/TOEFL scores. You can go through the yocket free tool at https://yocket.com/college-finder/masters You have to feed in your profile in 4 simple steps and tool predicts the colleges suitable for you based on your profile and categorizes them into three categories namely, safe, ambitious... See more