Anyone Suggest me universities ?
B.sc Computer Science (3 years) 5.82 CGPA (6 Backlogs) Passout sept 2020 IELTS : L- 7 , R-6 , W-5.5 , S-6 = Overall 6
Let's keep Yocket clean, warm and supportive. Kindly adhere to our Community Guidelines when sharing posts.
Sanika Udhoji
Hi Birenkumar, You can also use the College Finder feature by Yocket: https://yocket.com/college-finder Fill out your profile and preferences to get a list of colleges personalized to your profile, it's really helpful! Hope this helps! See more

Bro i think it would be tough for your profile , most of the univs looks year bachelor's u got 3 years , but univs prefer 4 year degree u can try business analytics or data analytics See more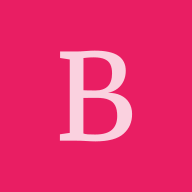 MS in computer science or data science Or any other related to IT course

Which one u wish to persue

U havnt mentioned ur masters?