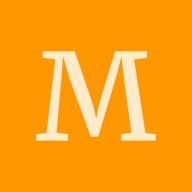 Admission Decision - FAU Erlangen Nuremberg (Germany) vs University of Waterloo (Canada)
Hello Folks! I have secured admit in FAU Erlangen Nuremberg for MSc Information & Communication Technology and University of Waterloo for MEng in Electrical and Computer Engineering. I intend to specialise in AI/ML. Very much confused regarding the decision. Can you please share your suggestions?
Let's keep Yocket clean, warm and supportive. Kindly adhere to our Community Guidelines when sharing posts.

Sivaranjini R
Hey Mukund, If you are focused on research, Germany is hand down the best place to go. You would need to consider whether or not you want to settle or come back. To settle or work in a good organization in Germany, it is important for you to have at least a B1 proficiency in German. Canada doesn't have that, but getting a core focused job in Canada is again a struggle. Therefore, you would need ... See more
But for just quality of education and returning to India choose germany
Both are really good universities. So think about location, cost etc If your thinking about settling there after studies choose canada because it's welcoming to immigrants and also learning German is not needed. PR procedure is also easy and you can also bring your parents after. But you have to bear the weather(germany has cold winters too) See more